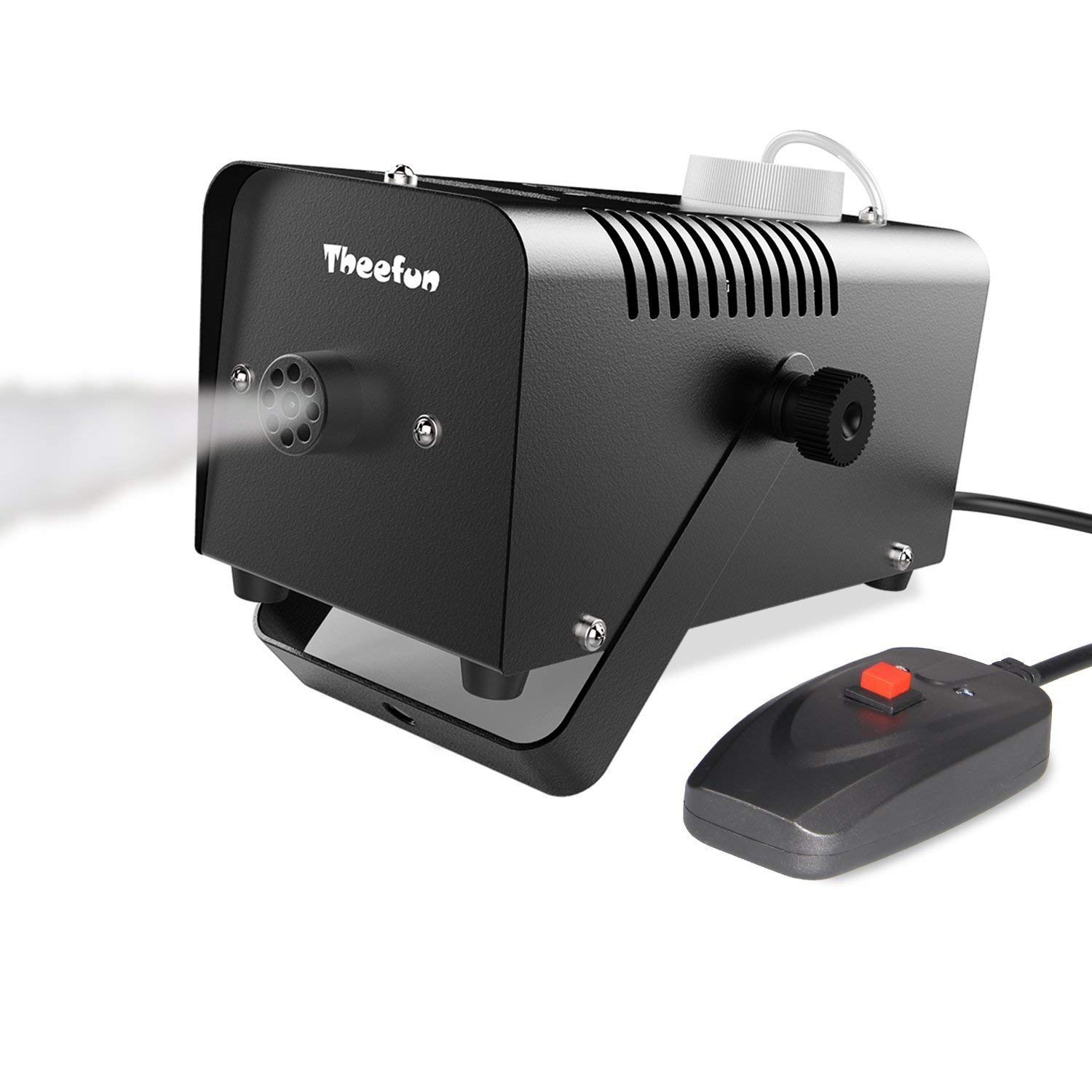 Wired Halloween and Party Fog Machine
$27.99
Cape Cottage Playhouse™ - Red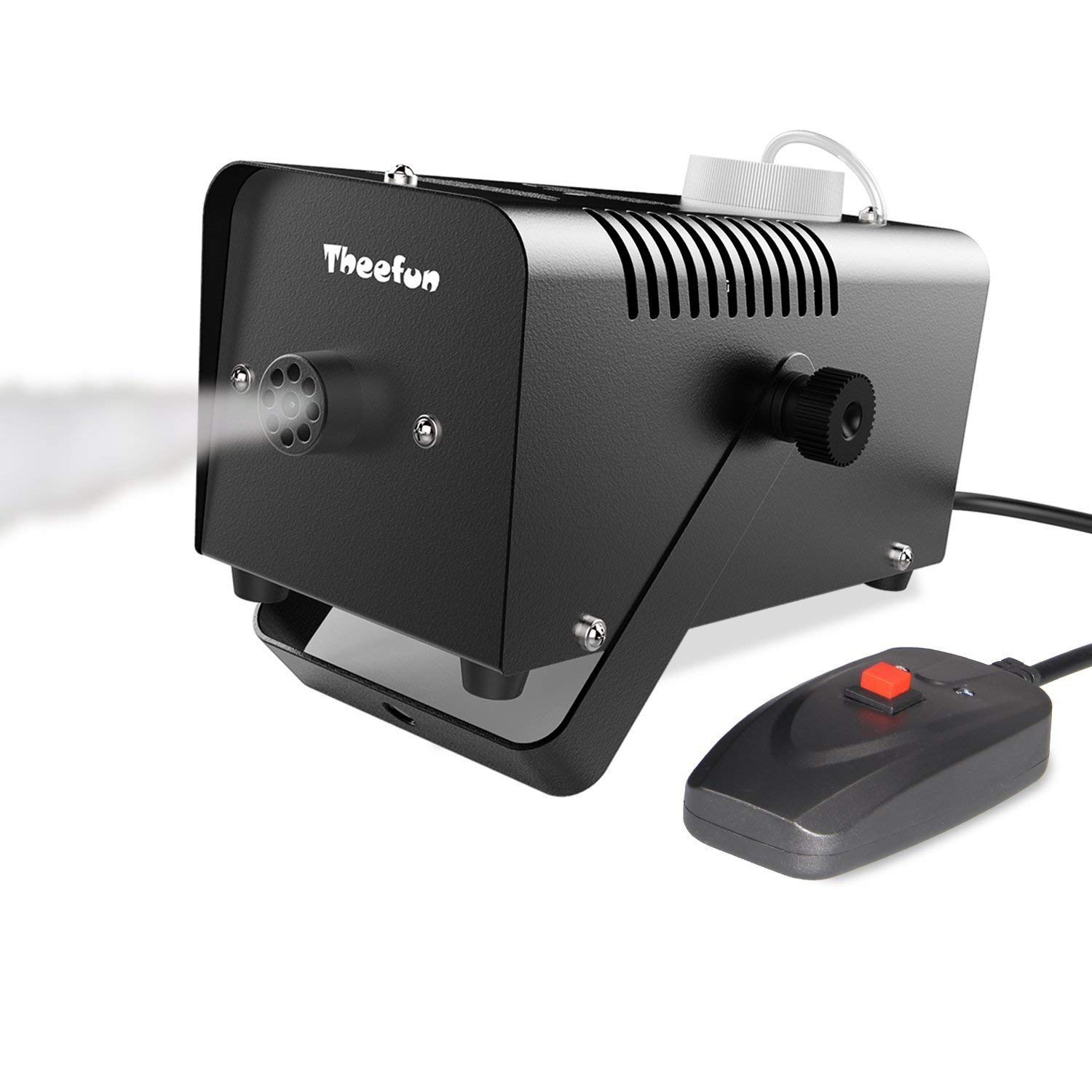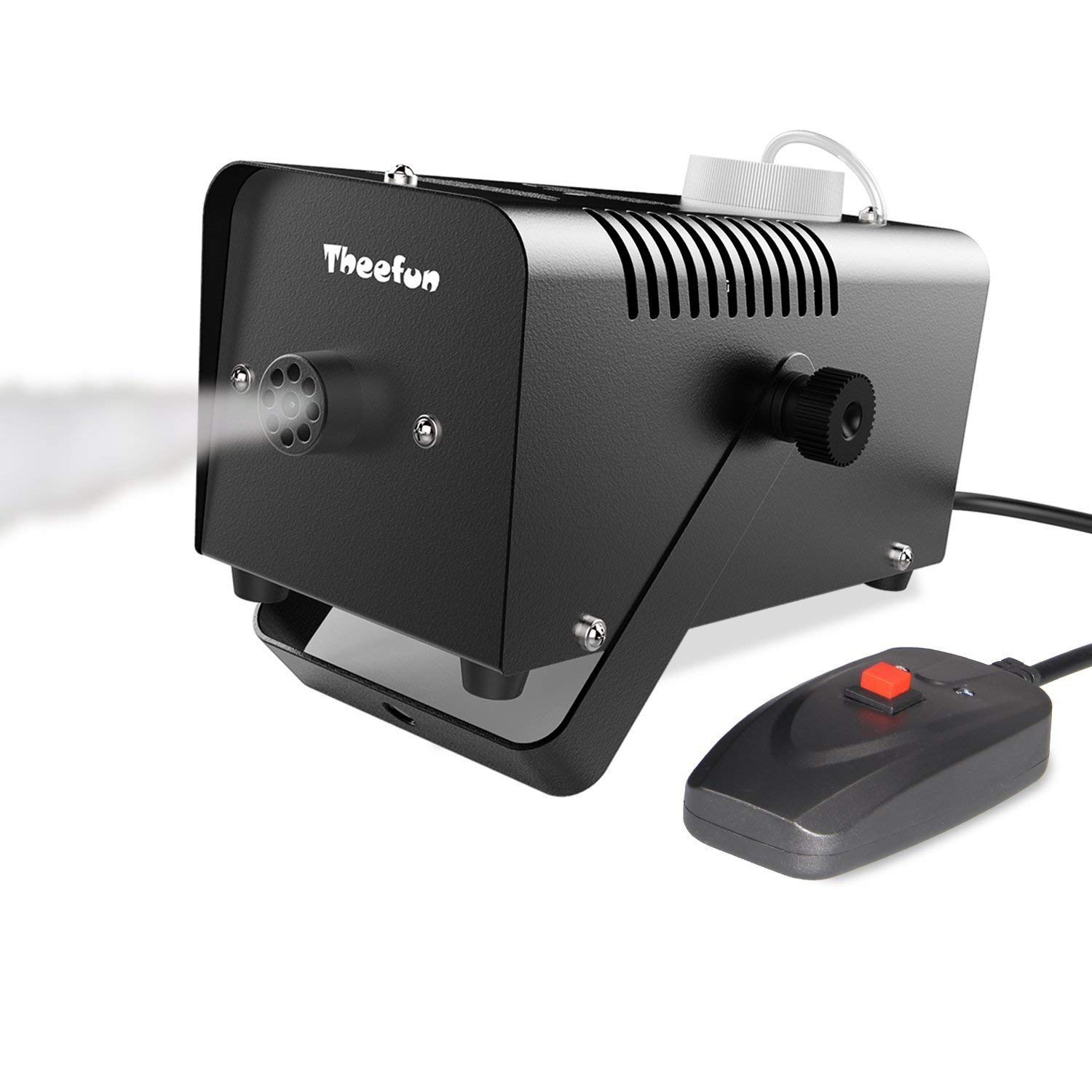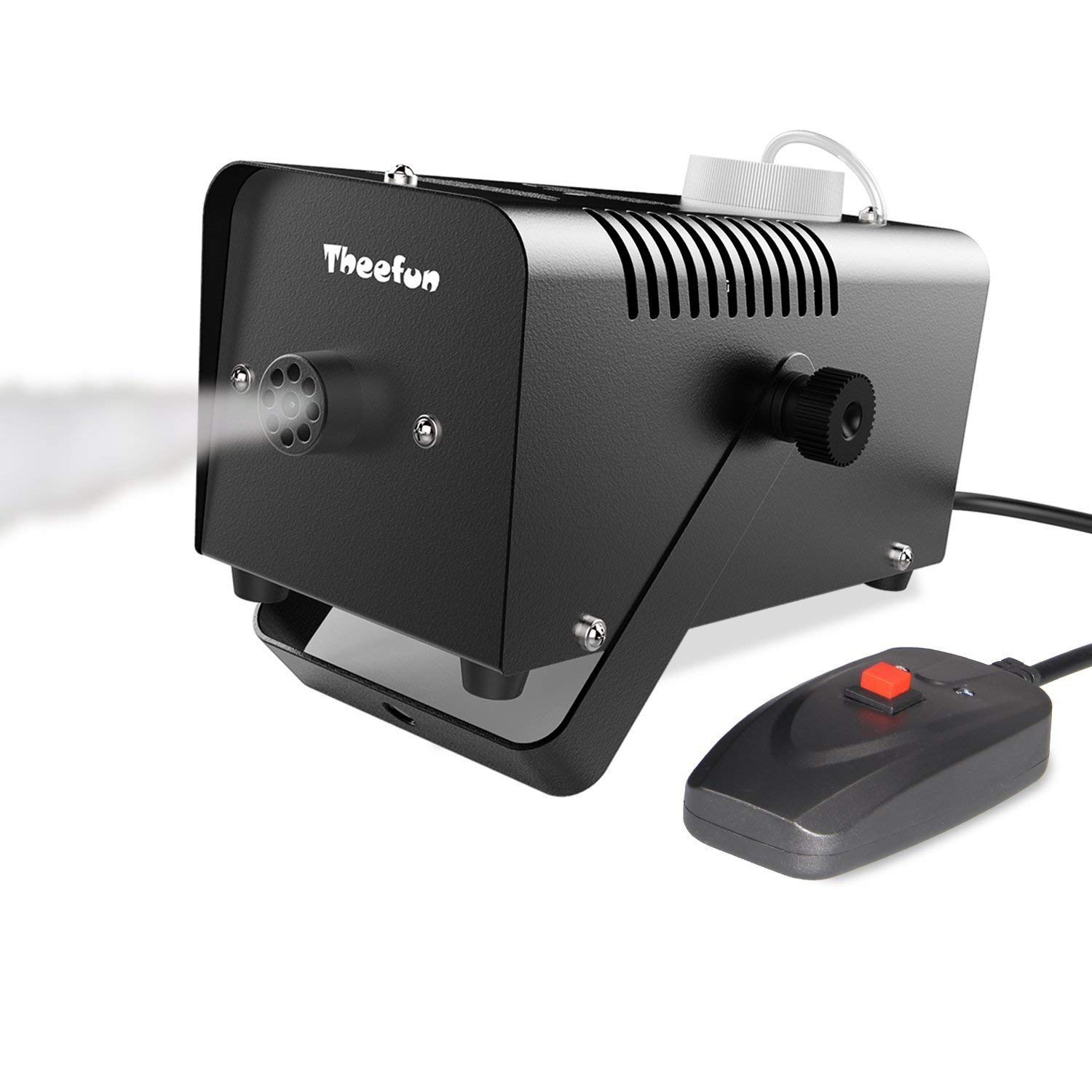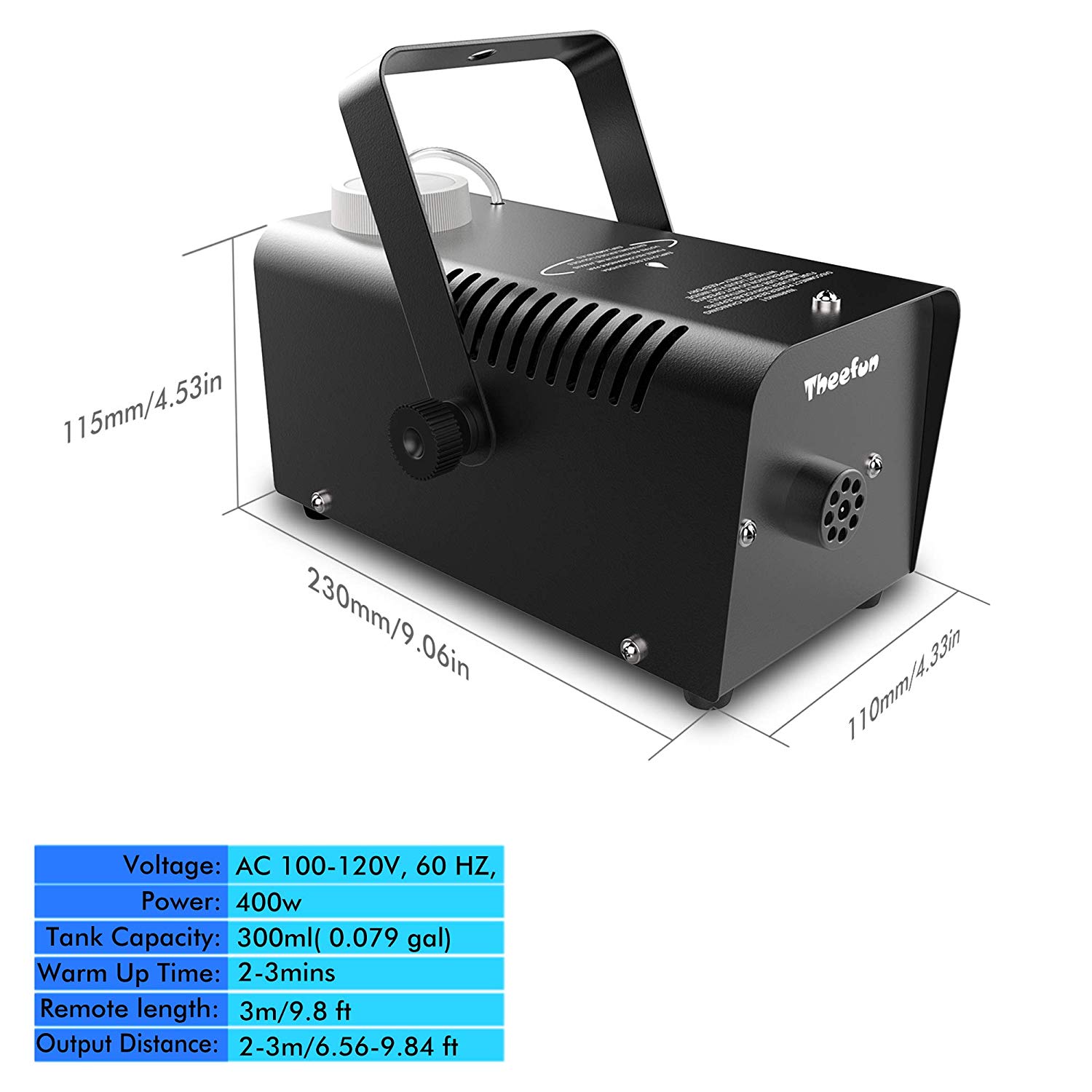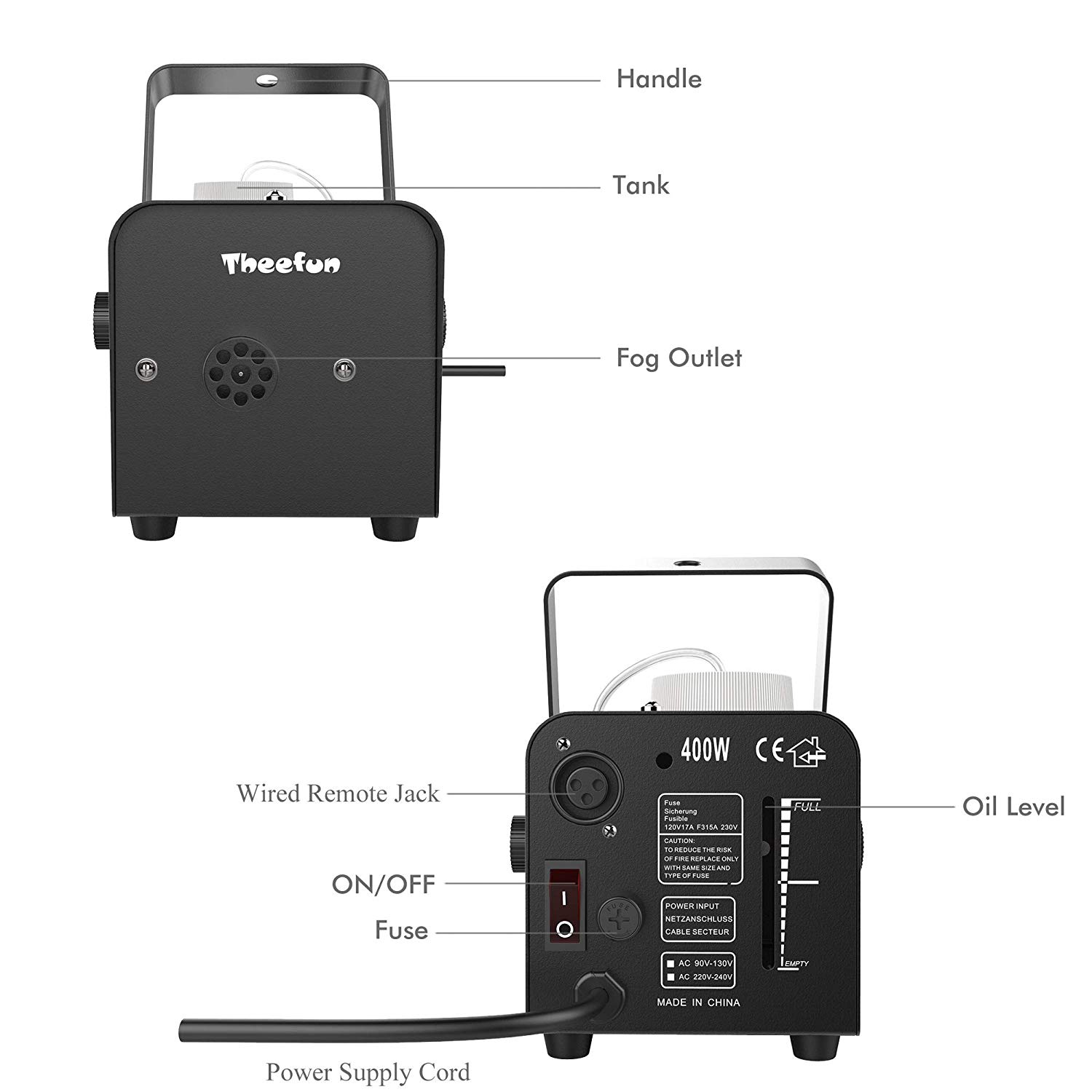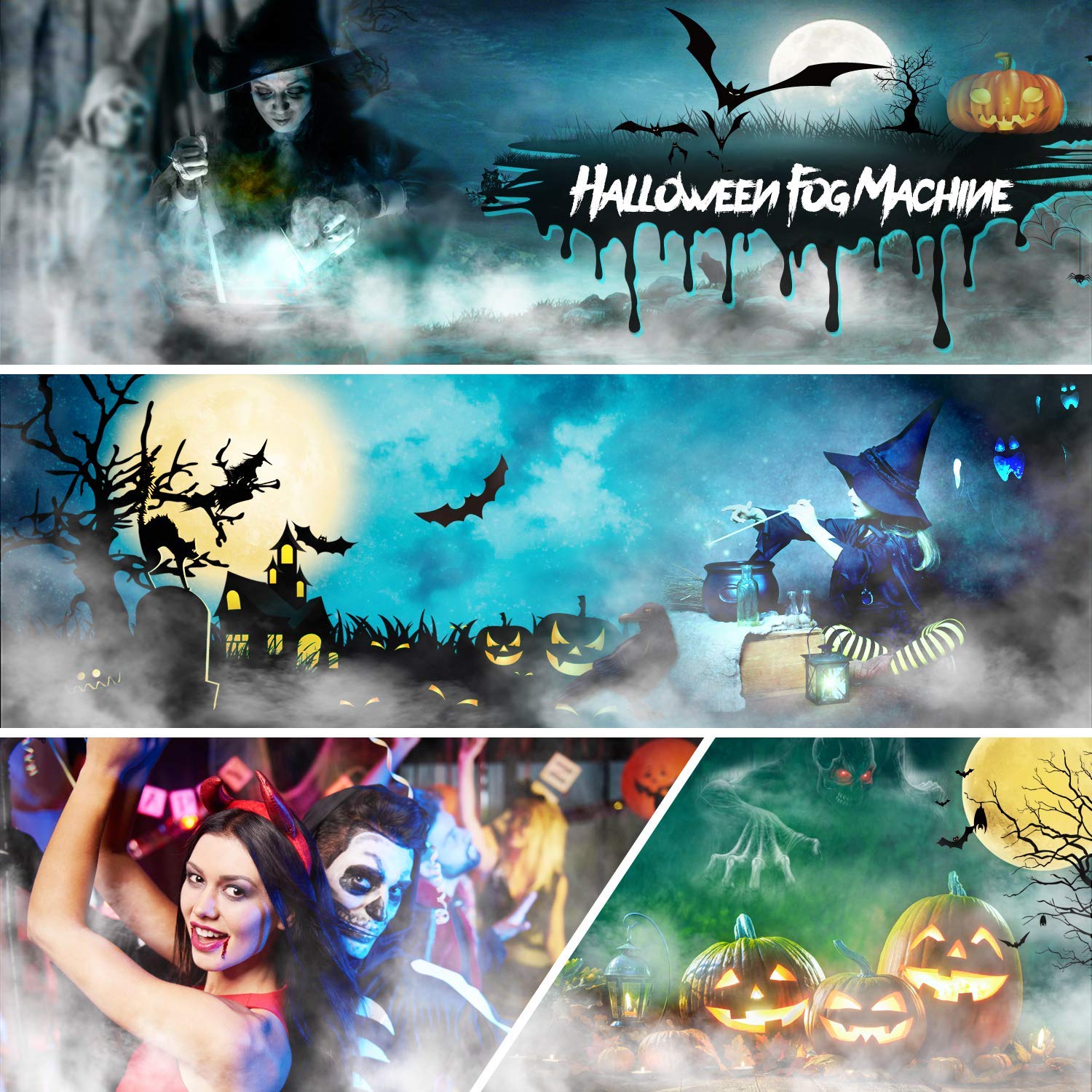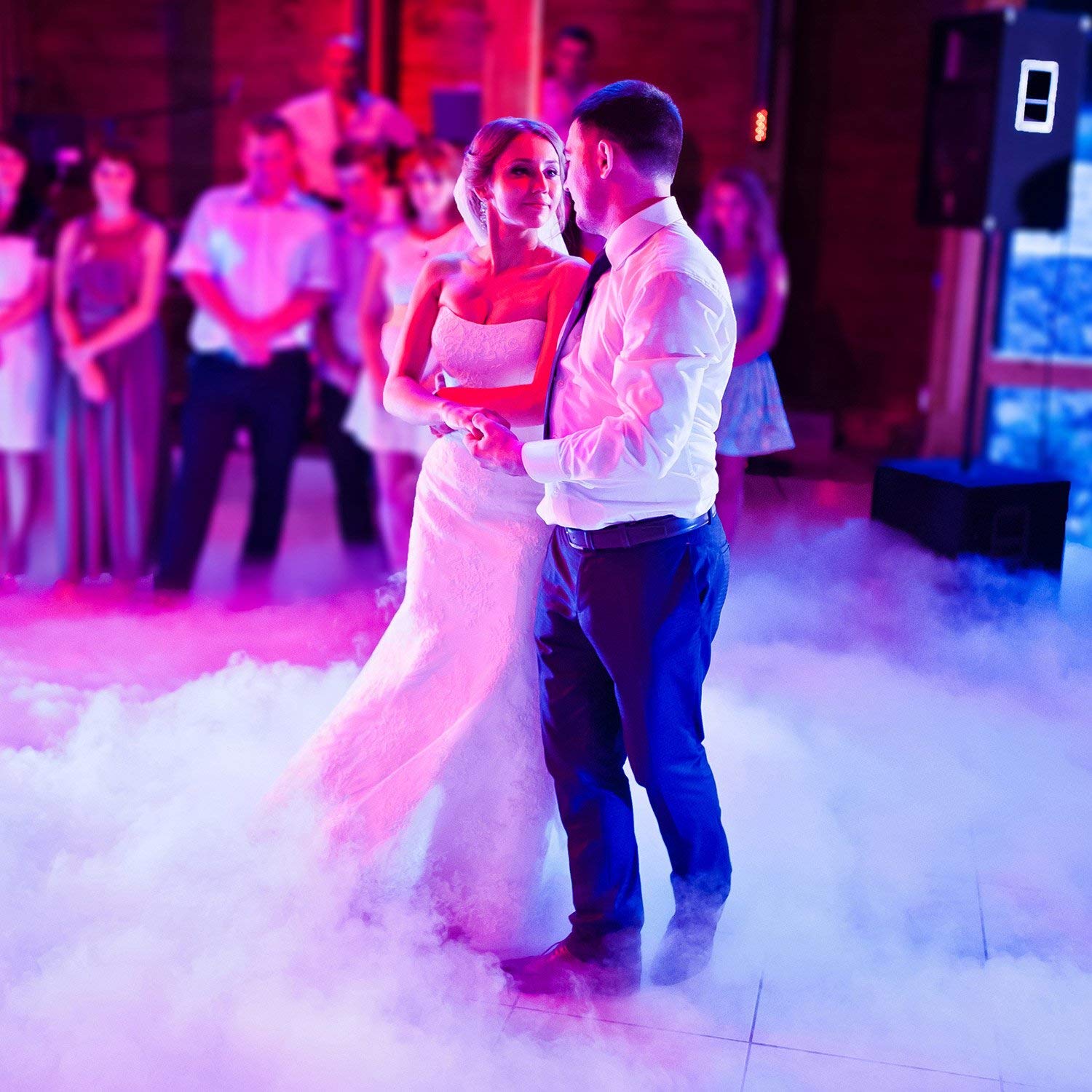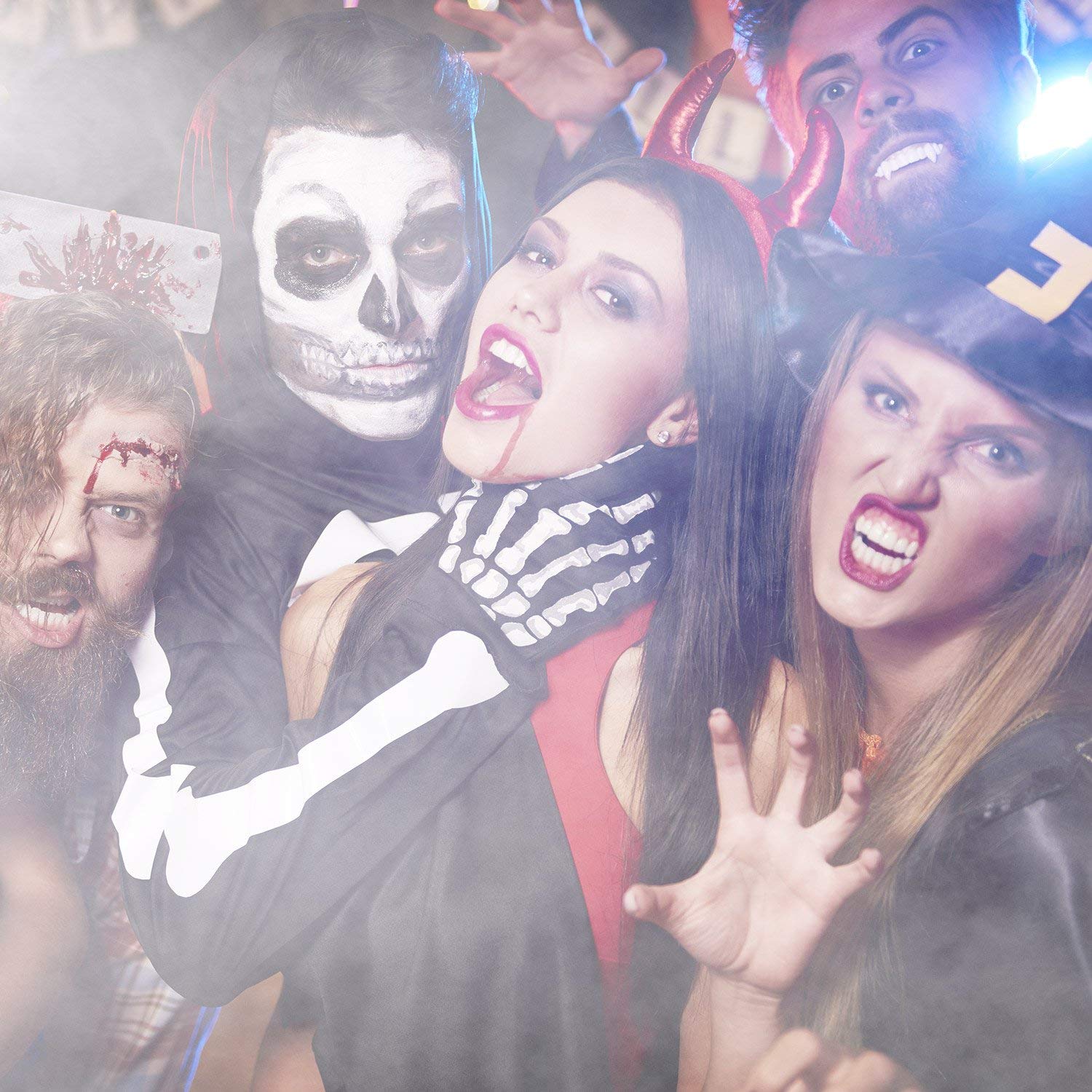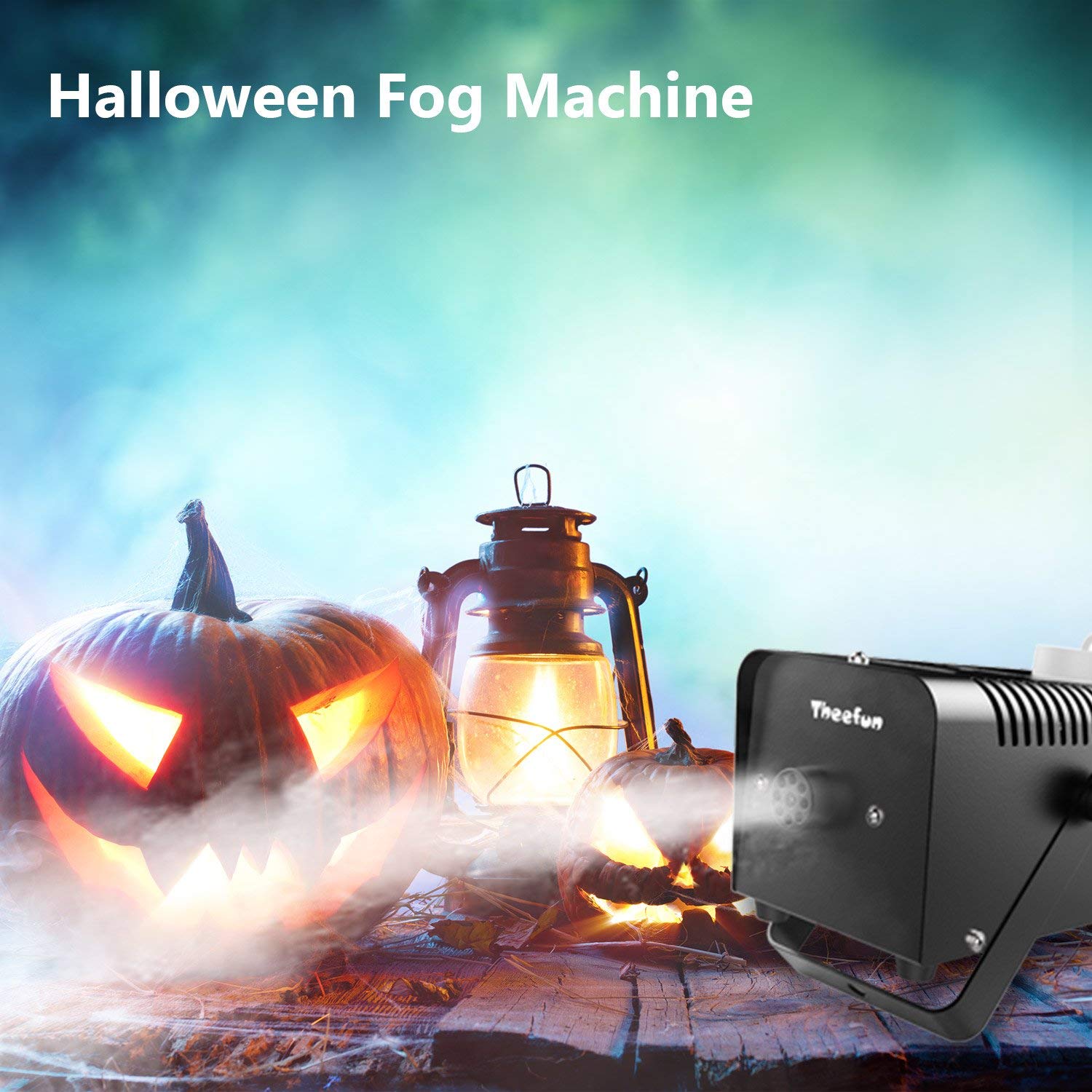 Wired Halloween and Party Fog Machine
with Wired Remote Control for Holidays, Weddings - impressive output
Highlights && Specs
-
Highlights
Theefun 400-Watt Portable Halloween and Party Fog Machine with Wired Remote Control

Features with compact streamline body structure, this 400W Theefun Fog Machine can continually produce uniform, unscented and long lasting fog, ideal for enhancing lively atmosphere of live concerts, stages, parties, Pubs, balls and family entertainment gatherings. Just hide the machine in a place there it can not be seen and then click the remote to send out a blast of fog.

How to use

1. Add professional fog fluid(not included) into tank and Plug the power supply cord(included) to an electrical outlet

2. Switch on the fog machine

3. The fog machine begin preheating. A red light will show on the wired remote when the fog machine has preheated successfully.

4.Press button of the wired remote to emit fog for up to 20 seconds per cycle. A green indicator will show.

5.wait about 1 minute for next preheating. Then the fog machine will be ready to use again.

But do remember the following cautions before each use.

1. Always check whether there is enough fog fluid in the tank before each use to avoid danger.

2. When you Add professional fog fluid( not included) into the tank. Make sure the metal juice nozzle is totally immersed into fog juice, Otherwise, the device won't work properly.

3 .Do not spray fog to people directly and get it far away from fire or other heat resources.

4. Keep the machine away from heat sources such as fireplaces and radiators.

Notice:

This fog machine is ideal for use indoors and has no timer

You need to push and hold button to produce fog.



Specs
Specifications
- Voltage: AC 110V/60Hz
- Power: 400W
- Tank Capacity: 300ml(0.079gal)
- Output: about 2000 cfm
- Fluid Consumption: 7.5 ml/min
- Warm up Time: About 3 mins
- Output Distance: 2-3 m/6.56-9.85ft
- Wired Remote Length: About 3m/9.8ft
- Dimension: 23 x 11 x 11.5 cm / 9.06 x 4.33 x 4.53 in (L*W* H)
- Weight: 4 lbs
- Power Supply Cord Length: About 1.5m/4.9ft
Package Contents
1 x Fog Machine
1 x Wired Remote Control
1 x Power Supply Cord
1 x Handle
2 x Screw
2 x Gasket
1 x User Manual
Reviews
-
November 25, 2016

Review 5

Fun to use! Great for parties!

This machine works great. I got this machine for photography to replace my old unit and also bought a 1 gallon juice of "Bog fog" to go with the new unit.
I was not prepared, let alone expecting such a great surprise- It clouded out my 1400 SQ foot house within 30 seconds - Chaos and comedy ensued as it set off smoke detectors in the back of the house and reduced visibility to about 2 feet in daylight interior.
It works great, is holding up fine and produces excellent fog. Cheaply priced but durable. For those that own one and are not too impressed, try using a different fog juice instead.

December 9, 2016

Review 5

Five Stars

Nice little fog machine. Really pushes the stuff out

December 9, 2016

Review 5

Lots of fun for the family

We have had a lot of fun with this fog machine. The kids love dancing around and it makes the living room feel like a club.

December 12, 2016

Review 5

Nice Machine

Very happy with this fog machine. Produces a lot of fog and easy to use. I will try to add pictures of fog later. This will be great for Halloween next year. Looking forward to using it for that. It's heavy so you don't have to worry about not sitting where you want it and it staying put. Very happy with this item so far.

Five Stars

Works well with the light machine.

Extremely satisfied with this fog machine

Extremely satisfied with this fog machine. Produces much more than I was expecting. Use this in a 22*30 room which is quite large and it fills the entire room up quite quickly. You won't be disappointed

Perfectly sized for home use -- a little powerhouse!

This is a great compact fog machine that I wish I had purchased many Halloweens ago. Most of the bigger machines are overkill for in-home use, so this is a refreshingly home-appropriate model.

If you buy, make sure to run it until it's empty and make an effort to keep it clean. All fog machines will clog (it's the juice that goes inside) if not properly maintained.

January 23, 2017

Review 5

Fog!!!

Works great. I got this to make the laser dance parties I throw for my kids even better. I made my own "Fog Juice" by using glycerine and distilled water - way cheaper than the commercial stuff and I know what I'm breathing in.

January 29, 2017

Review 5

Wow, That is a lot of Smoke!!!

I ordered the unit yesterday, it arrived today. The unit was half the size than I expected but puts out twice as much smoke as I expected. This thing is awesome! The price is great... Definitely buy this item! Don't forget to buy extra fog juice, the machine does not come with any but I had some left over from my old machine.

February 1, 2017

Review 5

works great..

Dont be fooled by the size.. works great..