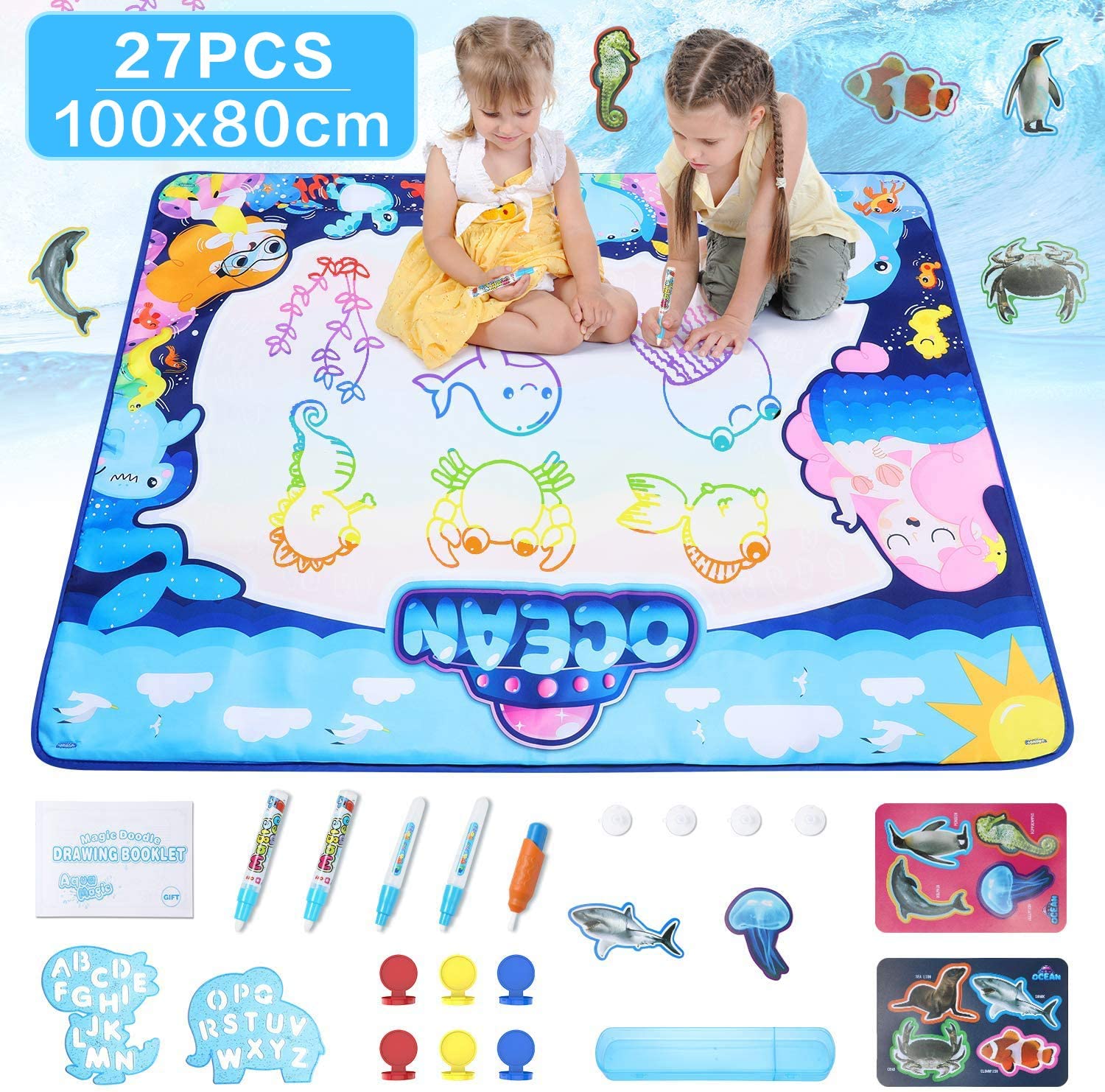 Theefun Water Doodle Mat, 100 x 80cm Aqua Drawing Painting Mat
$19.98
Cape Cottage Playhouse™ - Red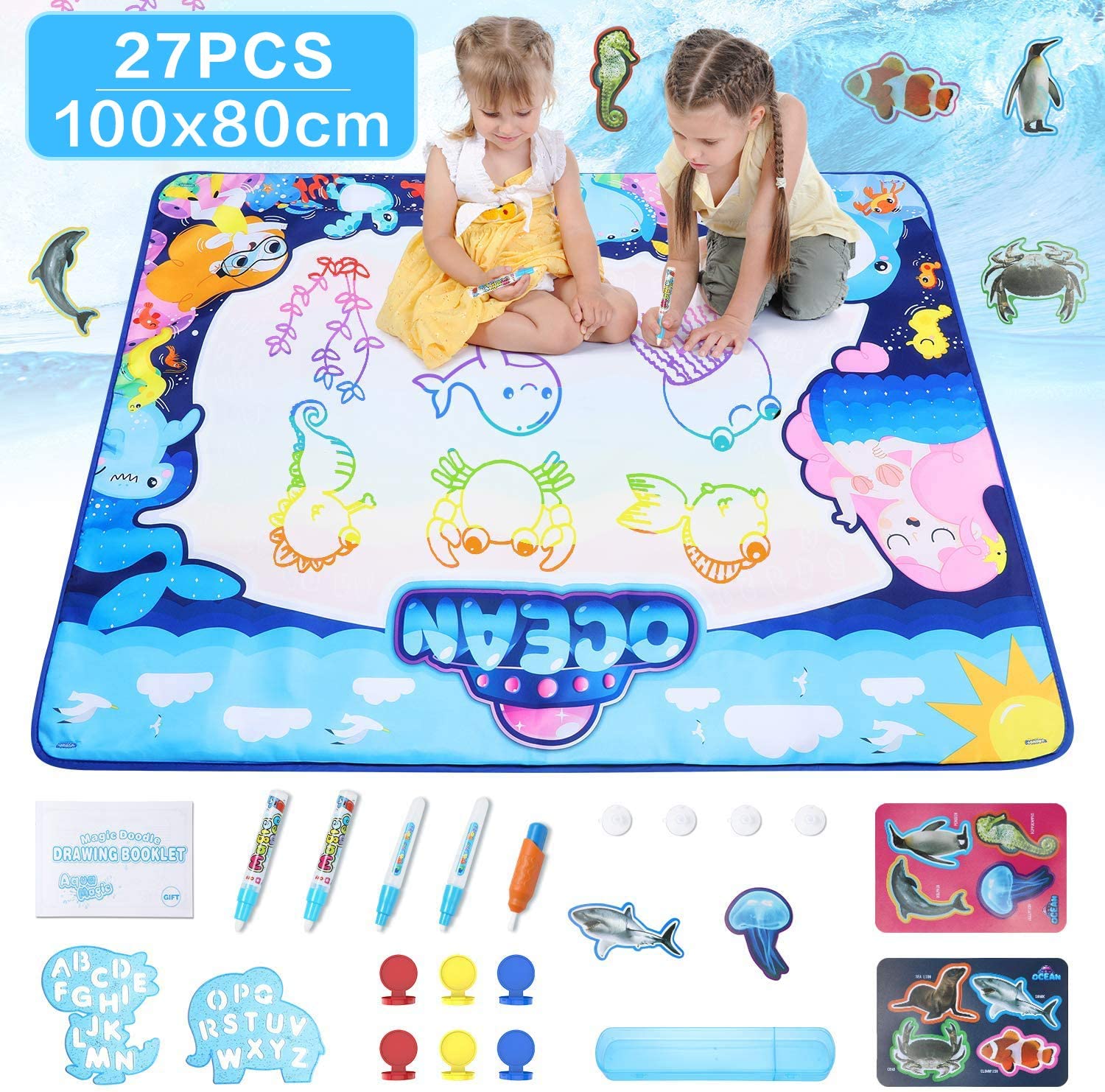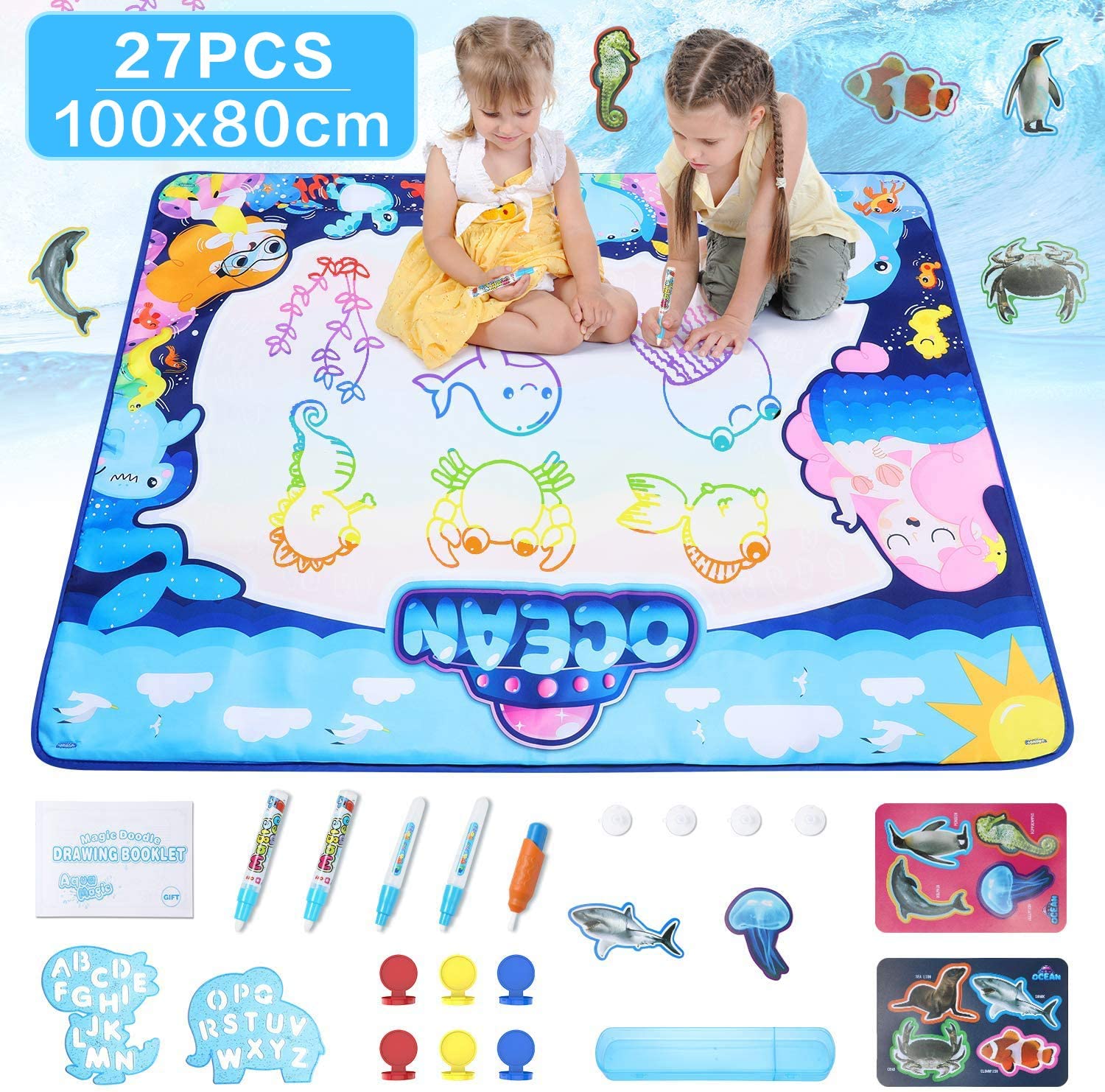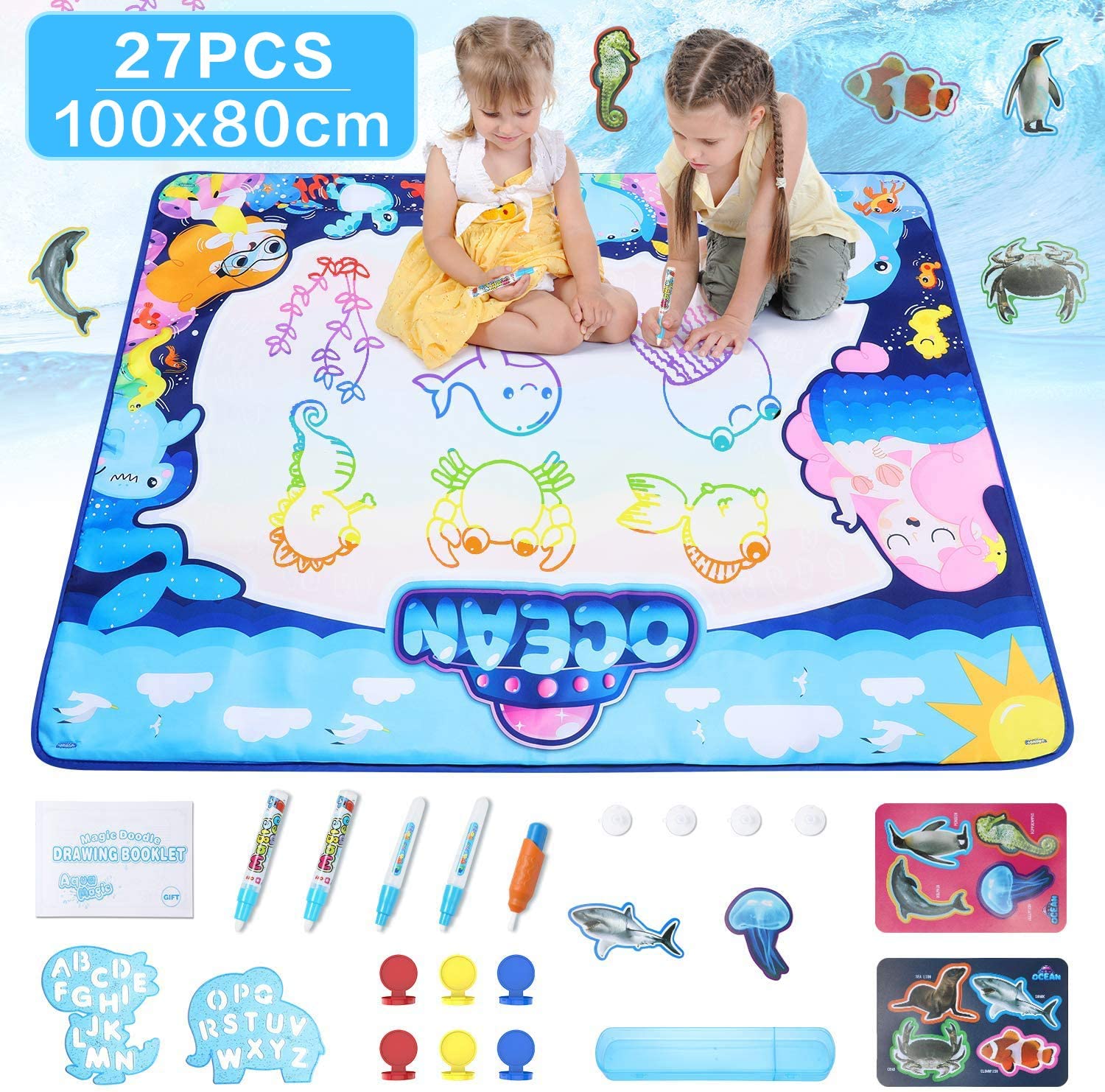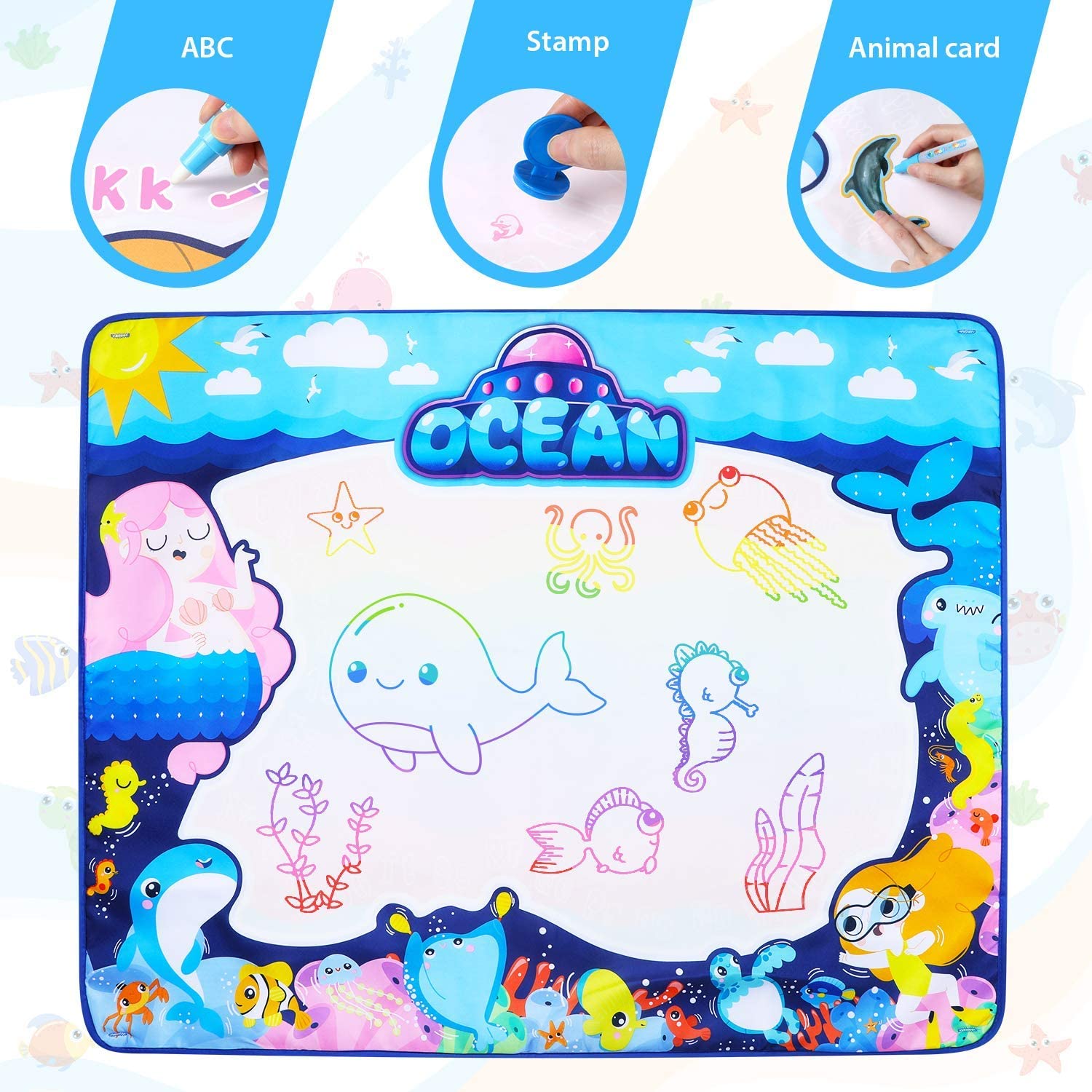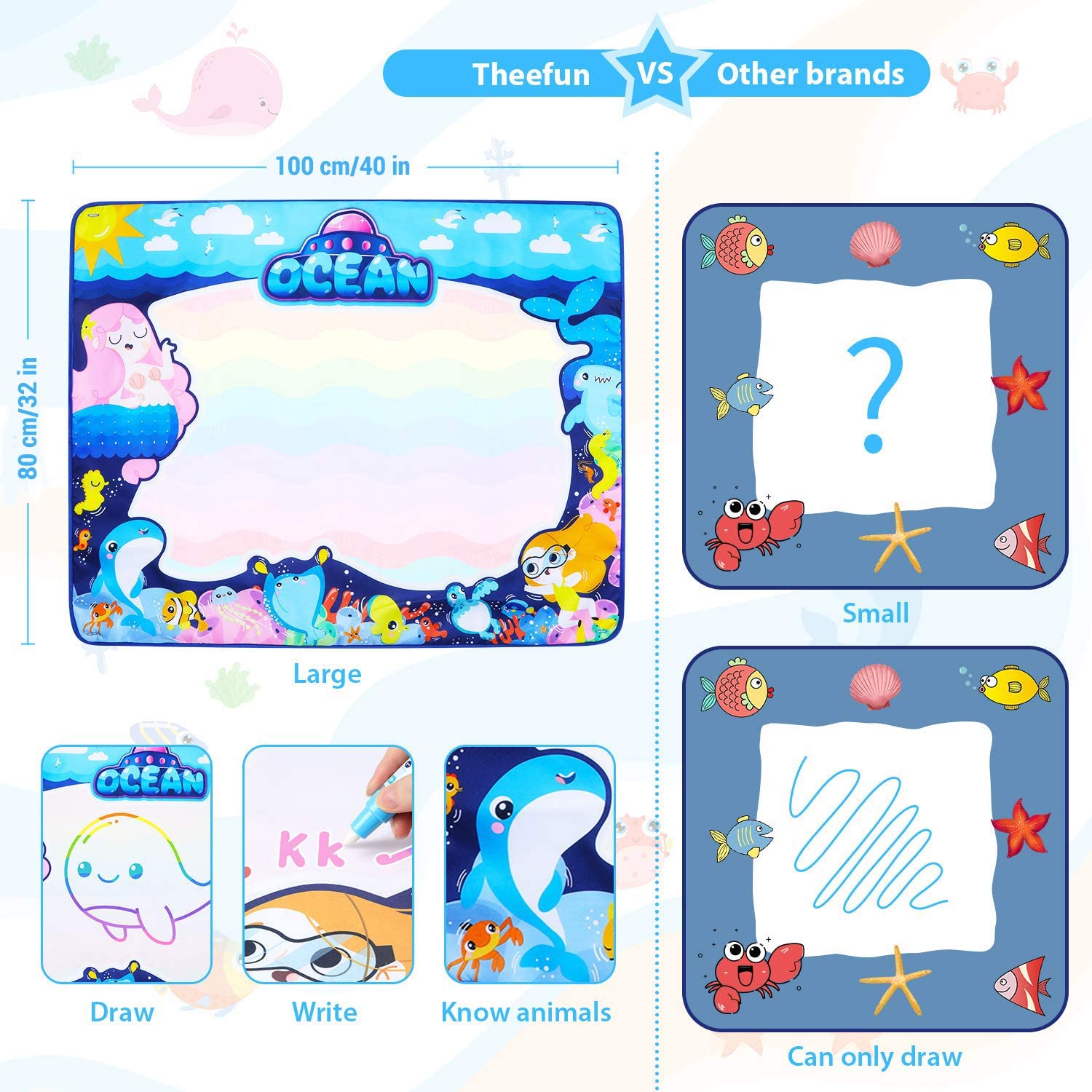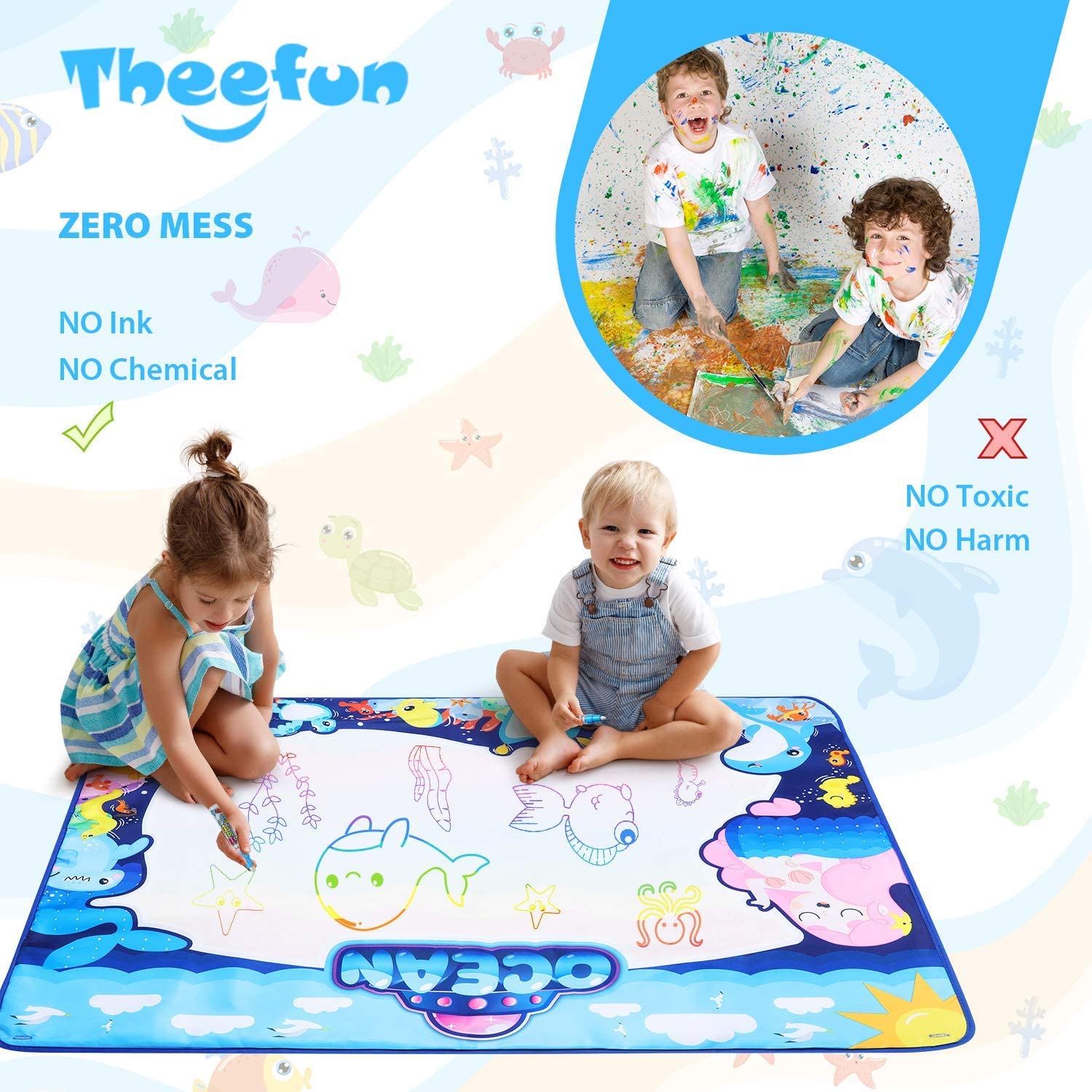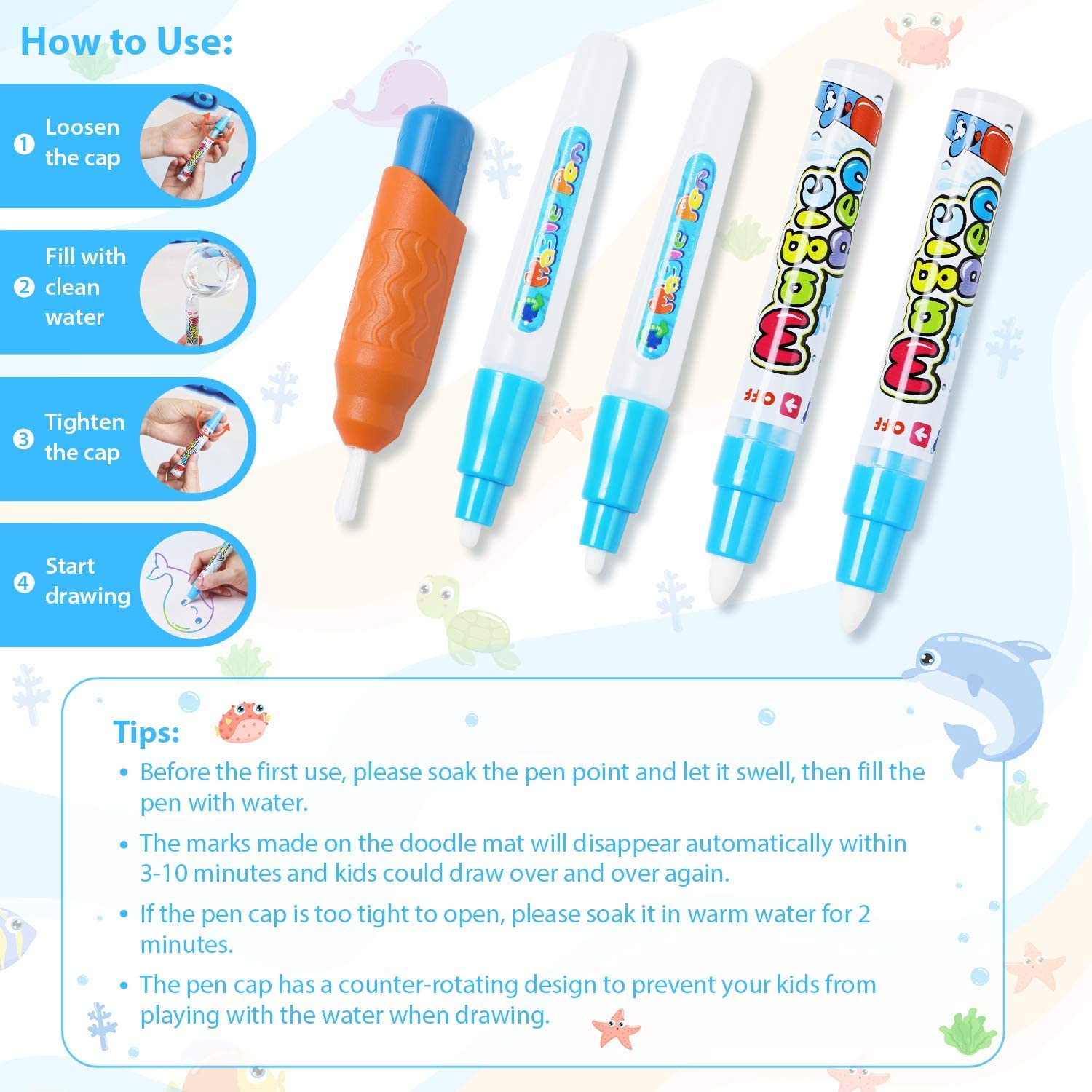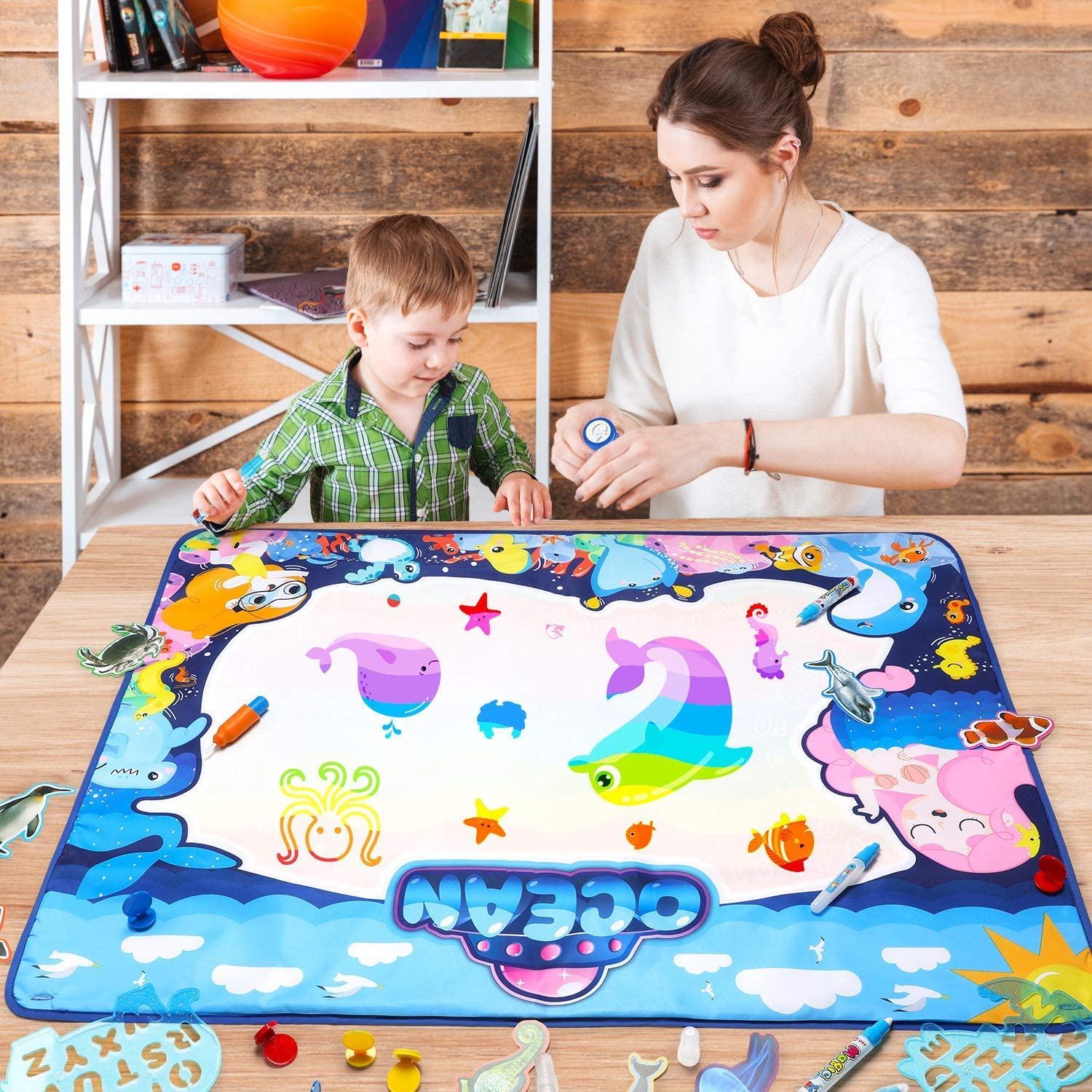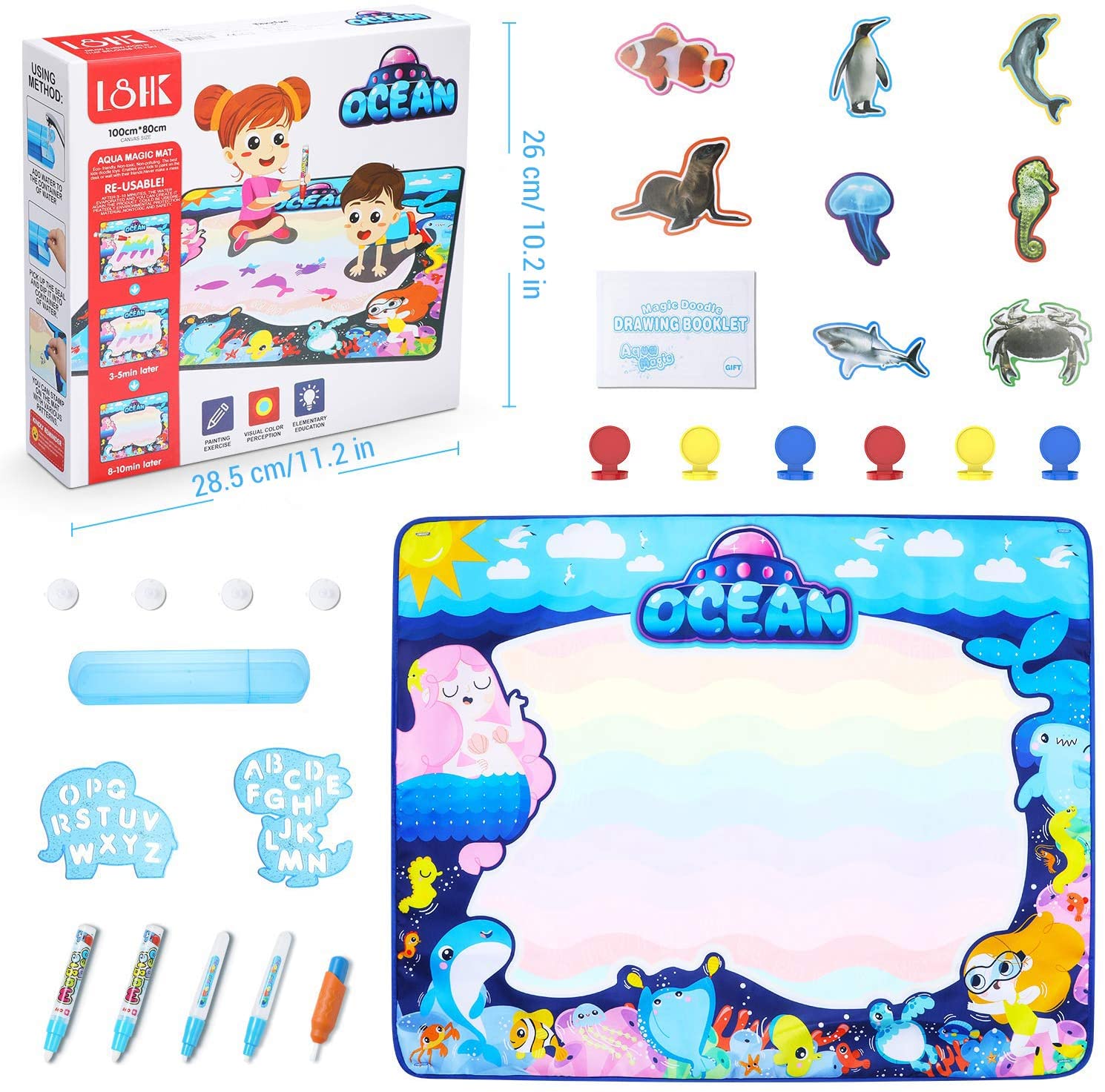 Theefun Water Doodle Mat, 100 x 80cm Aqua Drawing Painting Mat
Highlights
-
Highlights
Your kids love to draw and paint, but nobody likes cleaning up the mess!

Thankfully there's a new way to play.

The Theefun Doodle Mat is a reusable, paint-free, marker-free doodling mat that you can draw on without messy art supplies.

After 3-10 minutes, the drawings will disappear and you'll have a clean mat, good as new!

To add to the fun, the kit includes 1 doodle mat, 5 magic pens, 6 drawing stamps, 2 letter templates, 4 suction cups, 8 sea animals, 1 stationery box, and 1 instruction booklet.

It even doubles as an educational tool, letting children practice their ABCs, numbers, and hand-eye coordination.

Plus, if you want to take it on the go, just fold it up and pop it in your bag to bring anywhere. Leave the mess behind and let your kids doodle to their heart's content with the magic Theefun Doodle Mat.