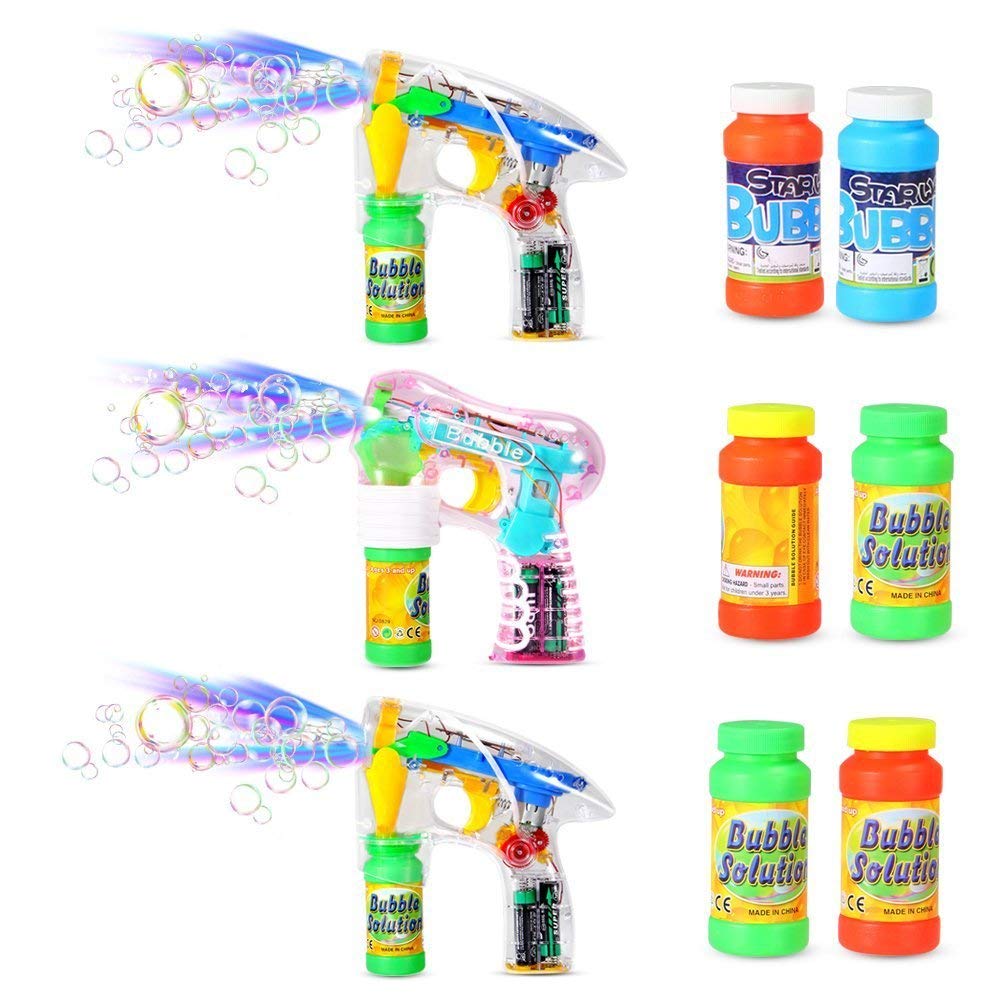 3-Pack Bubble Gun Shooter Machine
$12.99
Cape Cottage Playhouse™ - Red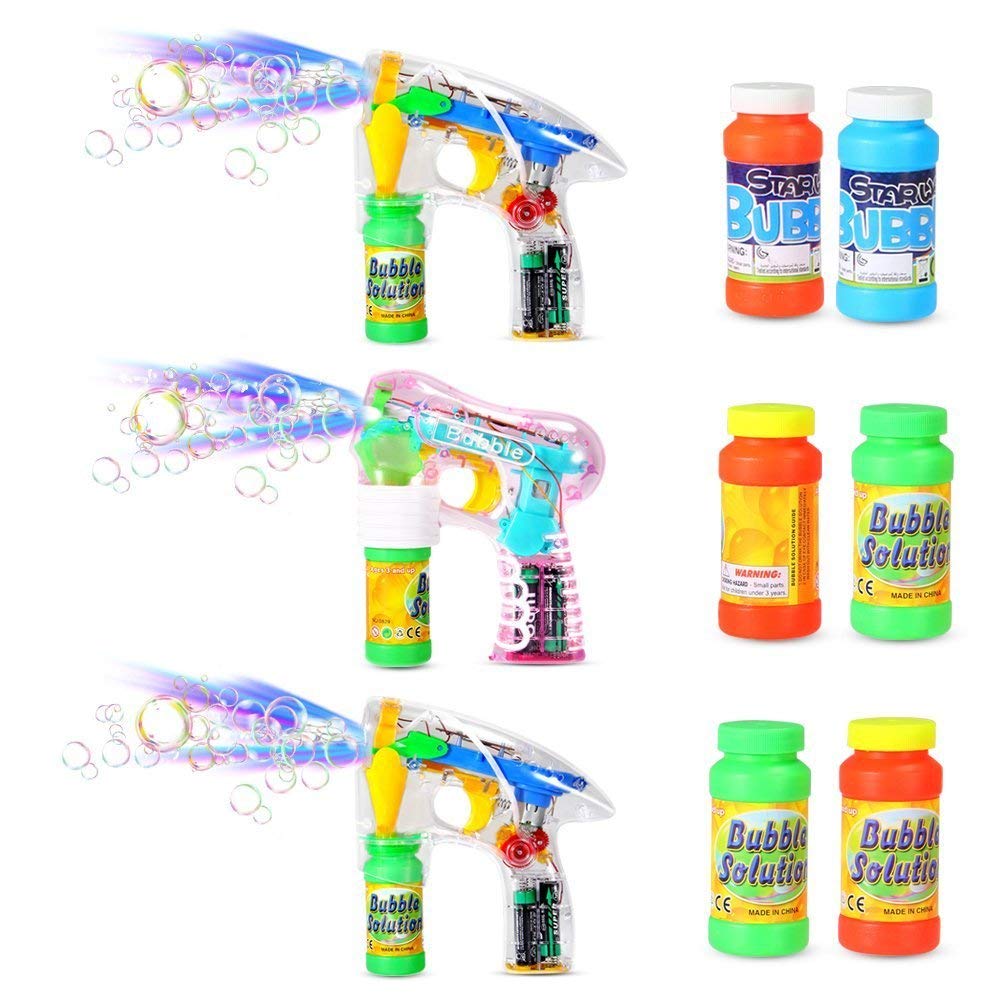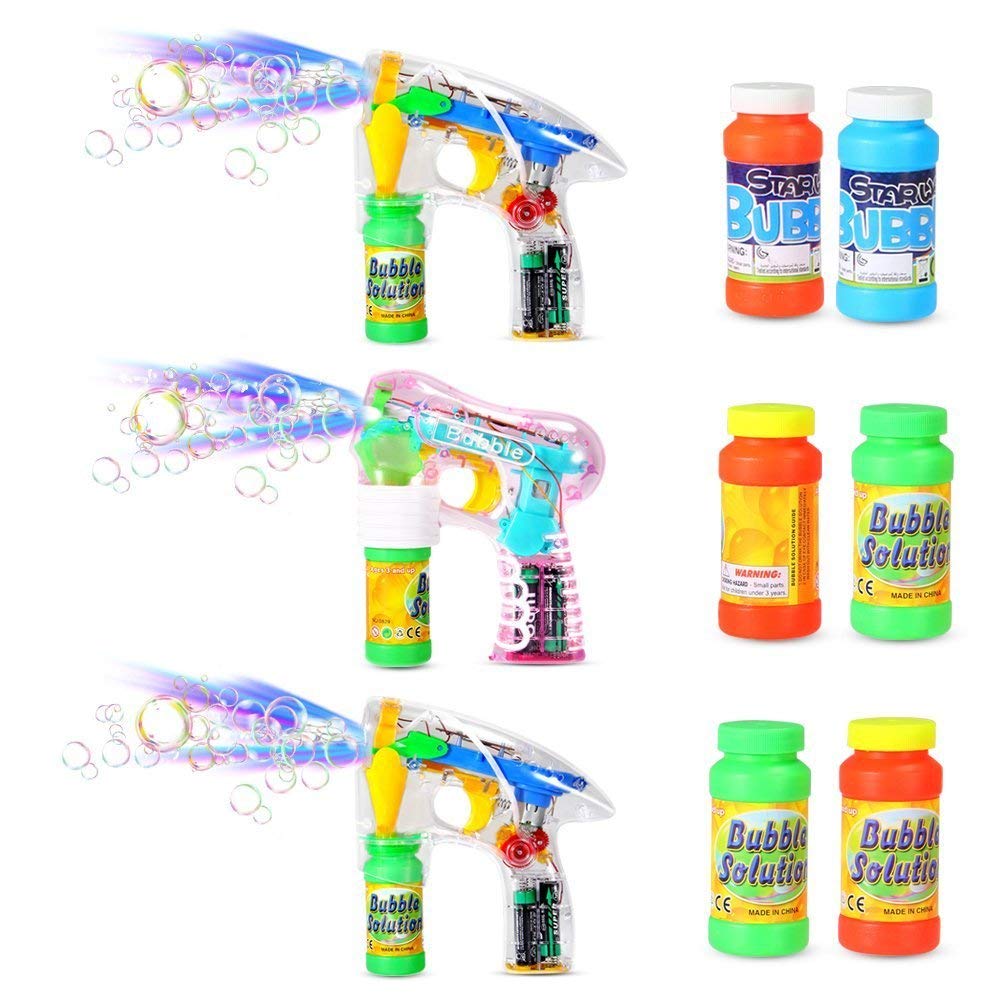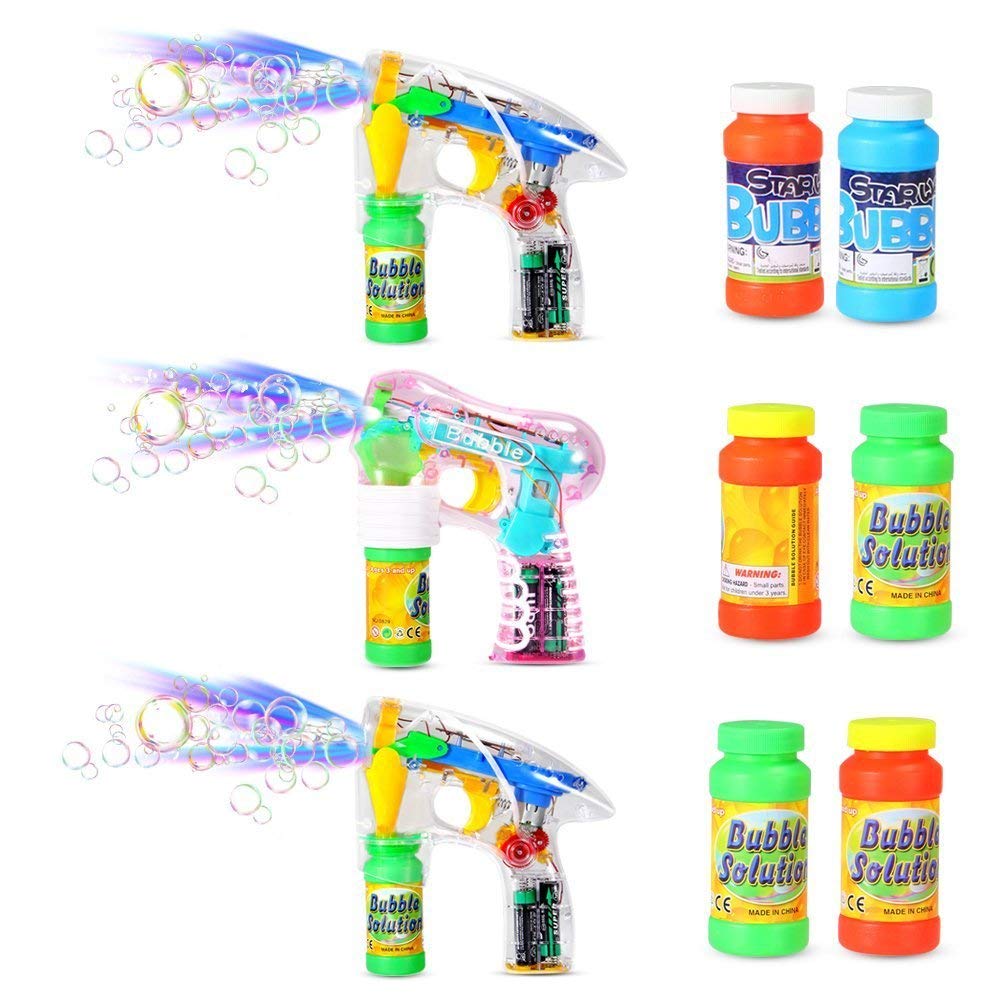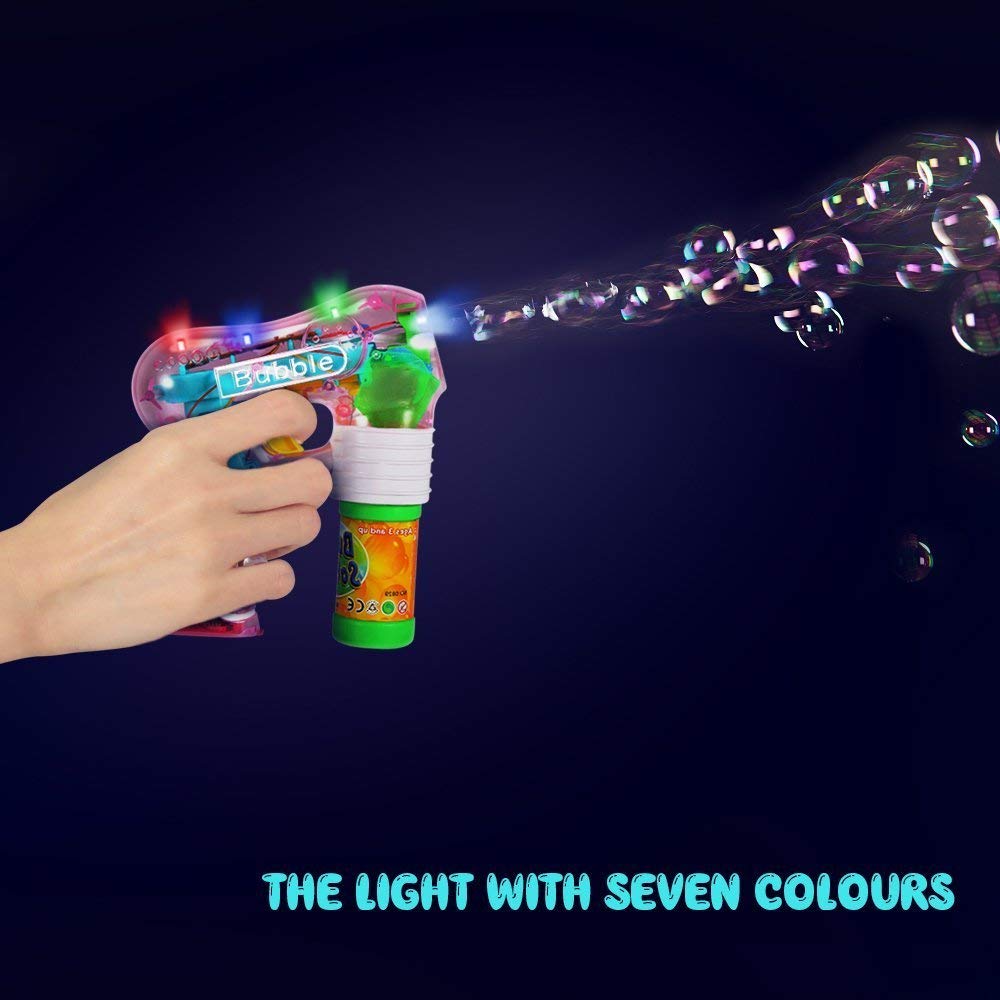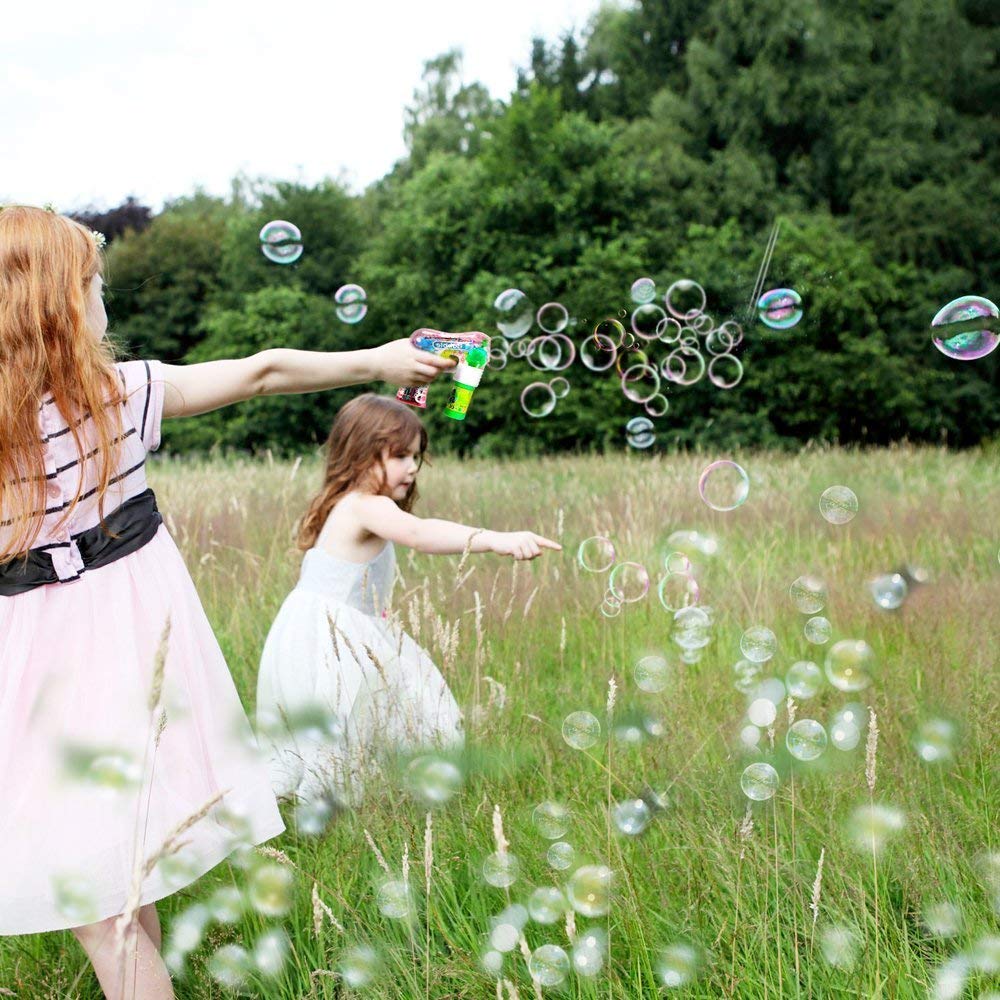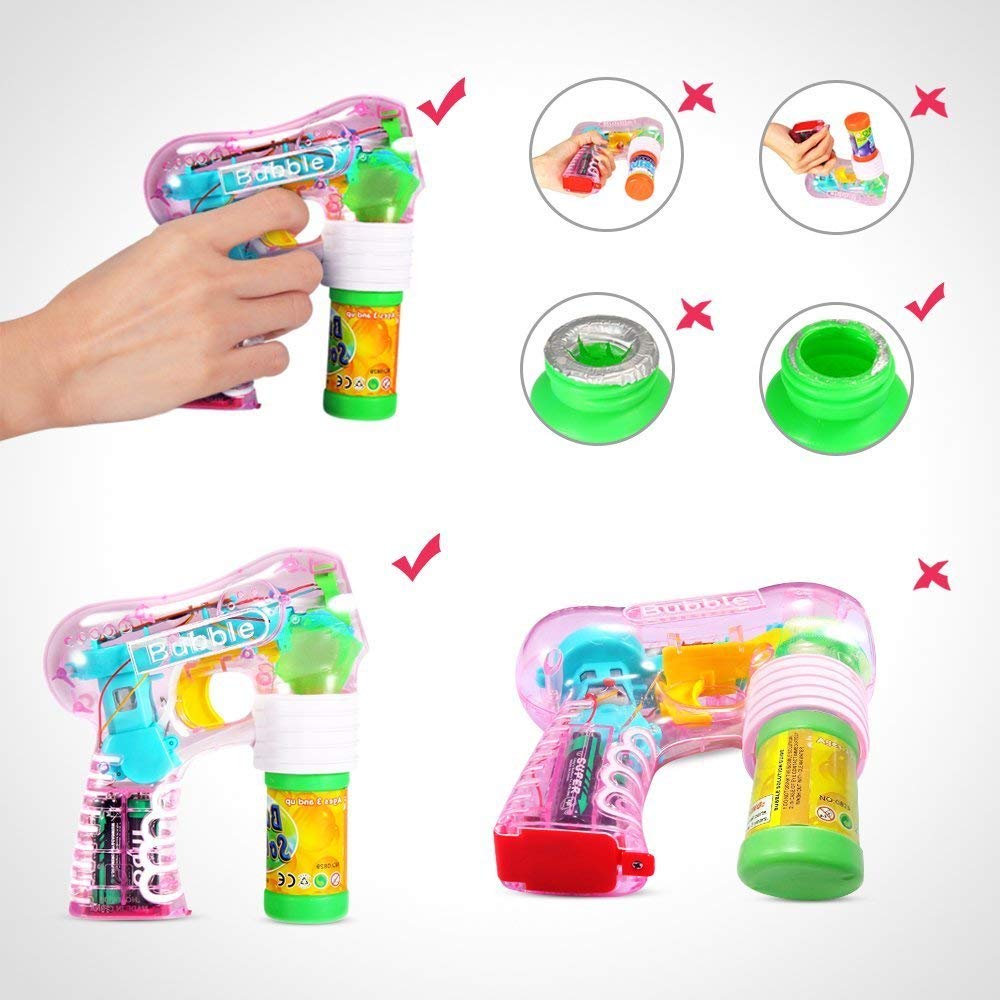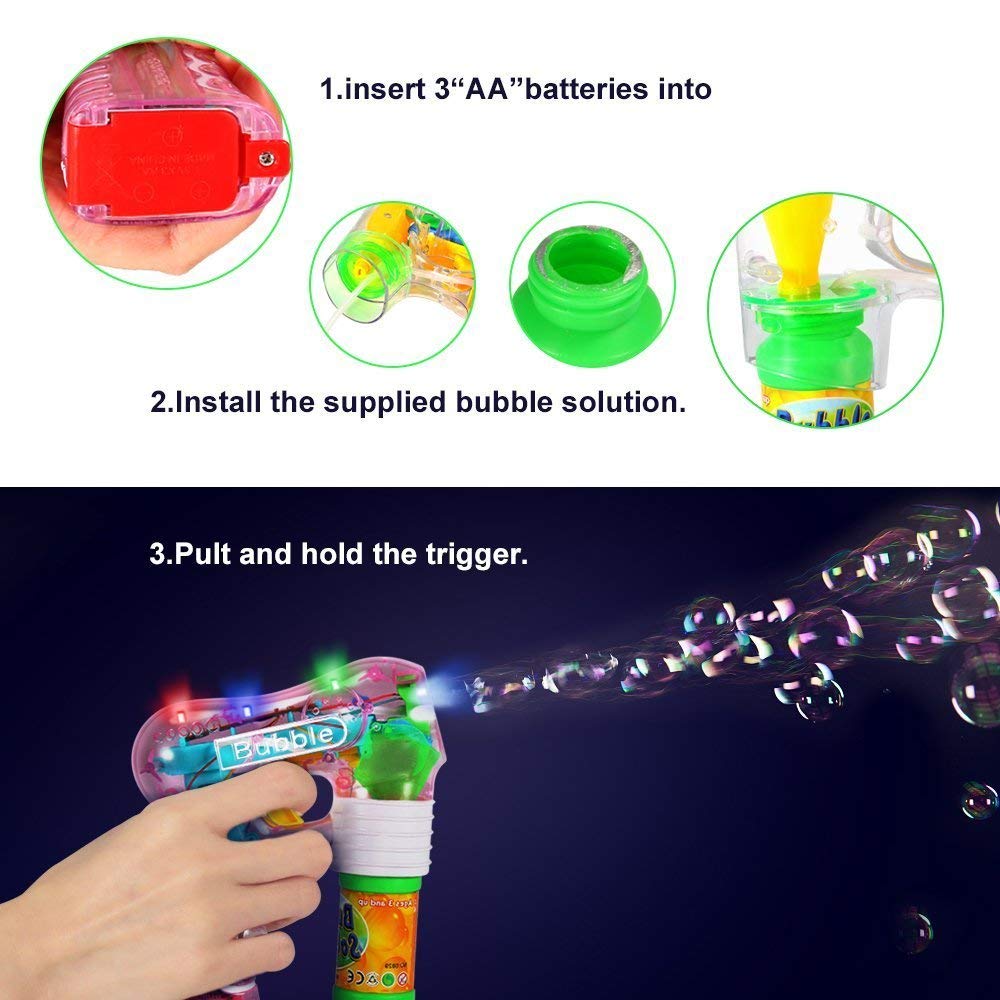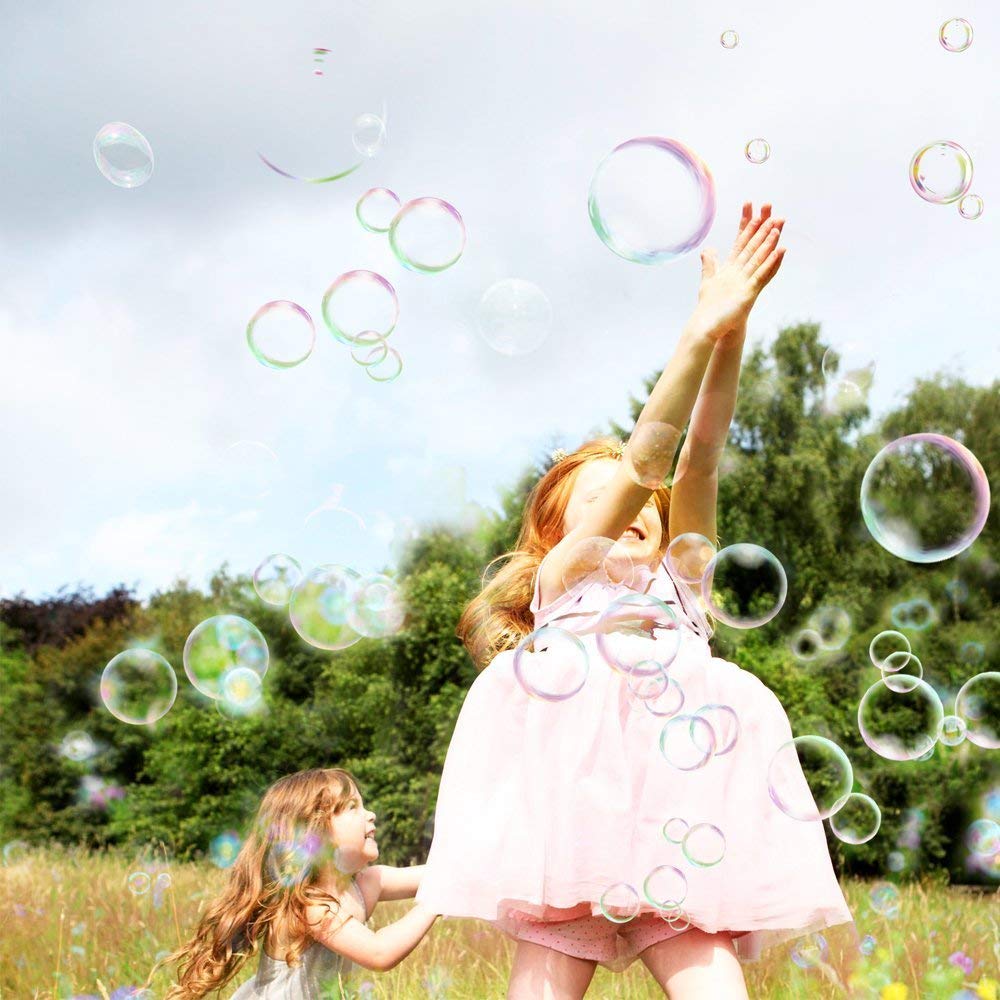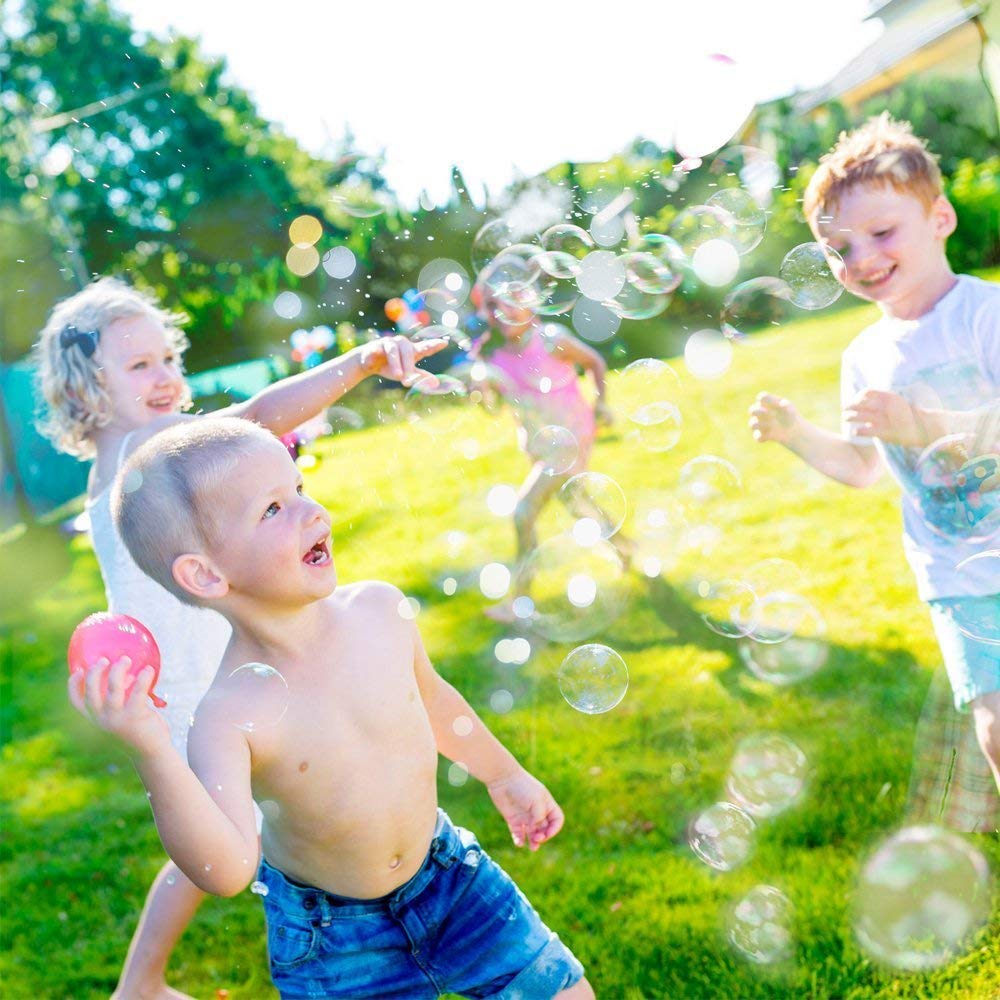 3-Pack Bubble Gun Shooter Machine
with LED Lights,6 Bottles Refill,9pcs AA Batteries
Highlights && Specs
-
Highlights
Streams of Bubbles: This bubble gun spits out oodles of bubbles for hours of wild, soapy fun. It's great for kids and kids at heart

3 Pcs Each Set: There are 3 bubble guns each set. Coming with 6 bubble blasters and 9 AA batteries, the set is suitable for both individual and group playing

LED Flashing Lights: These bubble guns are far more interesting than messy bubble wands! They feature colorful LED flashing lights when the trigger is pulled. The lights along with the shooting bubbles will attract the attention of children and keep them preoccupied for hours

Easy to Use: Operation is as simple as 1, 2, 3! A simple and effortless pull of the trigger of these bubble toys lights the LED lights and releases a continuous stream of bubbles. No pumping-like action required to operate this toddler toy

Encourage Active Play: The bubble shooters get the kids off the couch and out into the yard, promoting healthy exercise and improving hand-eye coordination alongside fun
Specs
Get ready for being in a bubble world! The Theefun Bubble Gun Set will keep your children thrilled for hours on end by producing mesmerizing lighting effects and spitting out thousands of bubbles. More attracting is that no more sound is produced while playing, which helps parents free from annoy noise during kid's hours of playing. Along with 3 bubble guns, 6 bubble blasters, and 9 AA batteries, this set is both suitable for individual or group playing, allowing kids to get off the couch and out into the yard with endless fun!
Features : - Child-friendly - 3pcs bubble guns, 6 bubble blasters - Fitted with 4 LED lights each gun - Easy to operate. - Powered by 3 AA batteries each (included). Package Contents: 3 * Bubble Gun 6 * Bubble Blaster 9 * AA Battery
Reviews
-
Love it, no more slimy fingers and short breath!

I have kids who love bubbles and this bubble gun makes it SO much easier to accommodate their bubble love. It's easy to use and works great, I was very impressed at he amount of bubbles that came out per second.

My only issue is that it kinda has an obnoxious sound that it makes like a laser gun that I wish I could turn off, but still love it even with that.

Five Stars

Kids absolutely love it

and my kids enjoy it. It does light up

Works well, and my kids enjoy it. It does light up, and it is more visible in darker areas.

If you want bubbles galore this will do the job.

My daughter loves this and I can't keep enough bubbles around for her! If I had to say anything bad about it m, it would be that I can't turn off the sounds . lol that's just me hearing it all afternoon though . All and all this is a lot of fun for the kids and the dog loves it too.

Five Stars

These worked good & my daughter had a great time with it.

Alot of fun for kids outside play

Ordered 2 & one arrived broken. AOn took care if it and had a replacement in 2 days. It's a mice water gun with lights & sounds that the kids really like and it makes lots of bubbles.

September 5, 2017

Review 5

the children like to play

With a music lantern, can blow out a lot of bubbles, the children like to play, recommend to the baby friends

September 16, 2017

Review 4

Stopped working after 5 minutes with update

I ordered two. One stopped working after 5 minutes. Tried changing the batteries and it still didn't work. I wasn't expecting much, but I did plan to get more than 5 minutes.

Update: The seller was very helpful and sent me a new bubble gun, free of charge. I really appreciate that level of customer service. My kids had a lot of fun with this toy.

September 20, 2017

Review 5

Bubbbbbbles!!!!!

Nice affordable bubble gun. Two bottles and plenty of bubbling power. I could live without the sound effects but the kids love it. Plenty of bubble fun in one little gun. Unlike the other bubble gun we have this one will shoot bubbles as long as you hold it. Also, our little one dropped it on the concrete and at least in our case, it held up very well.

September 21, 2017

Review 5

very cool it generated so many bubbles

This bubble gun worked perfectly, very cool it generated so many bubbles. I have bought several different type of bubble guns and this is by far the best one ! The light are major plus and provided hours of fun of almost continuous bubble, my kids love it.