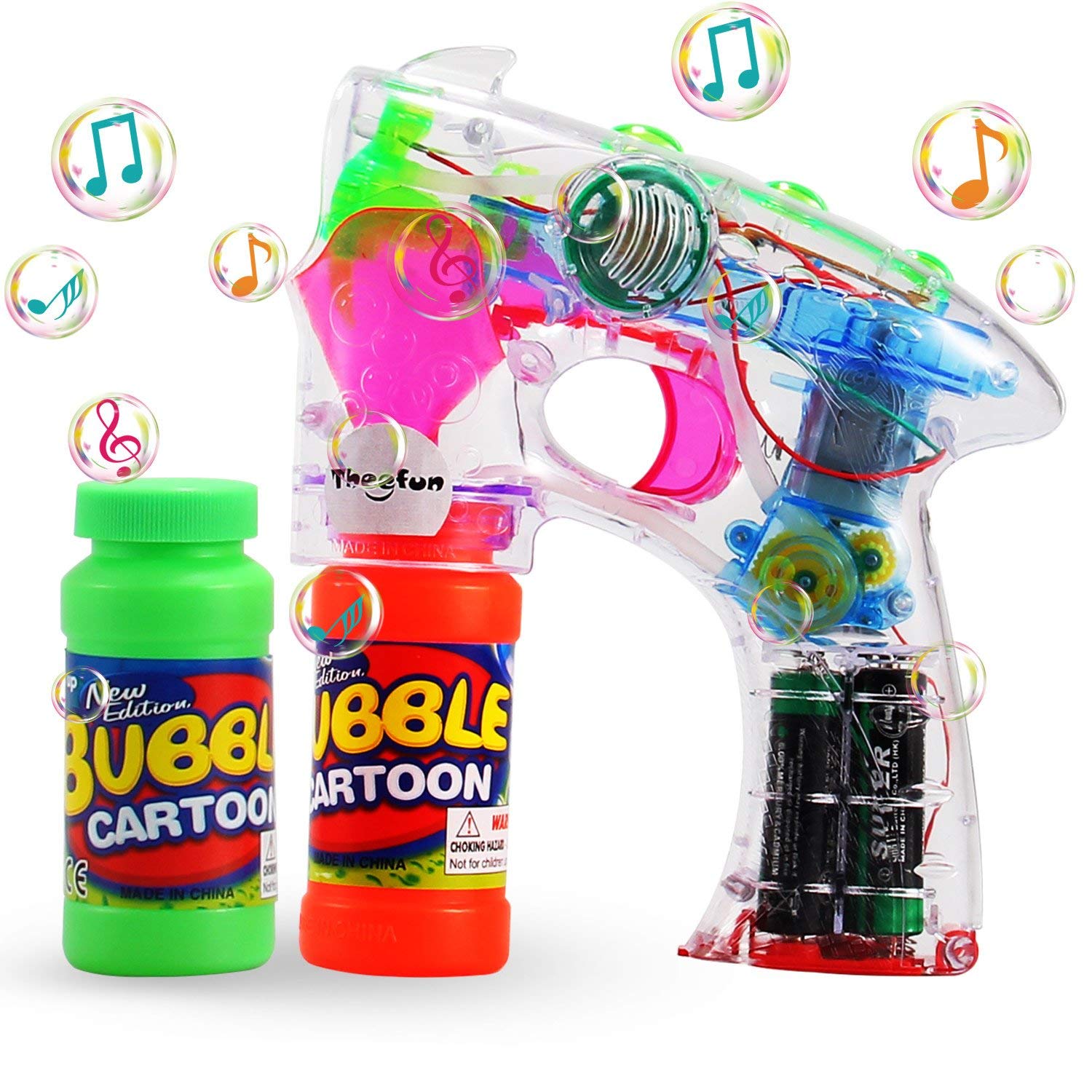 Transparent Bubble Gun Shooter
$7.99
Cape Cottage Playhouse™ - Red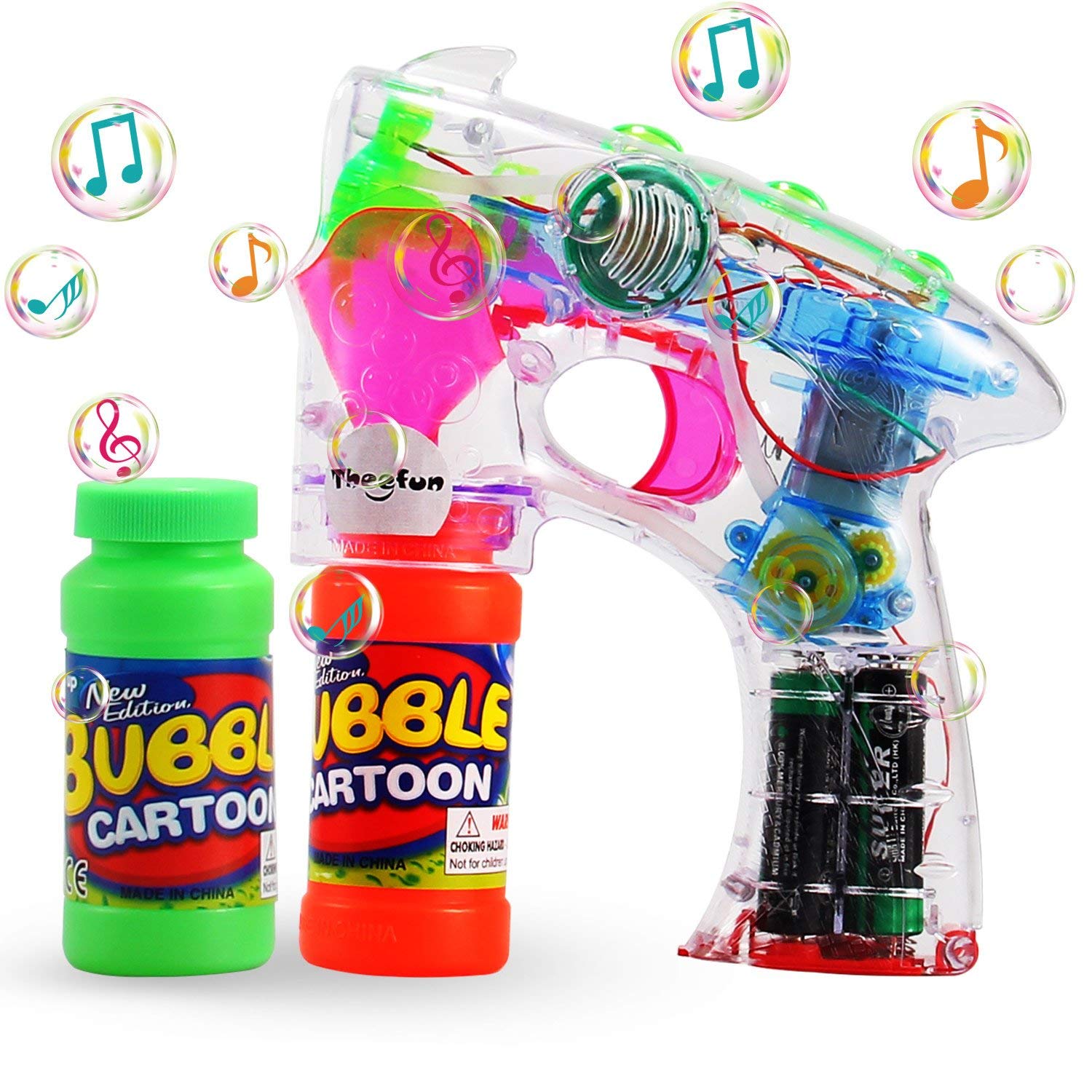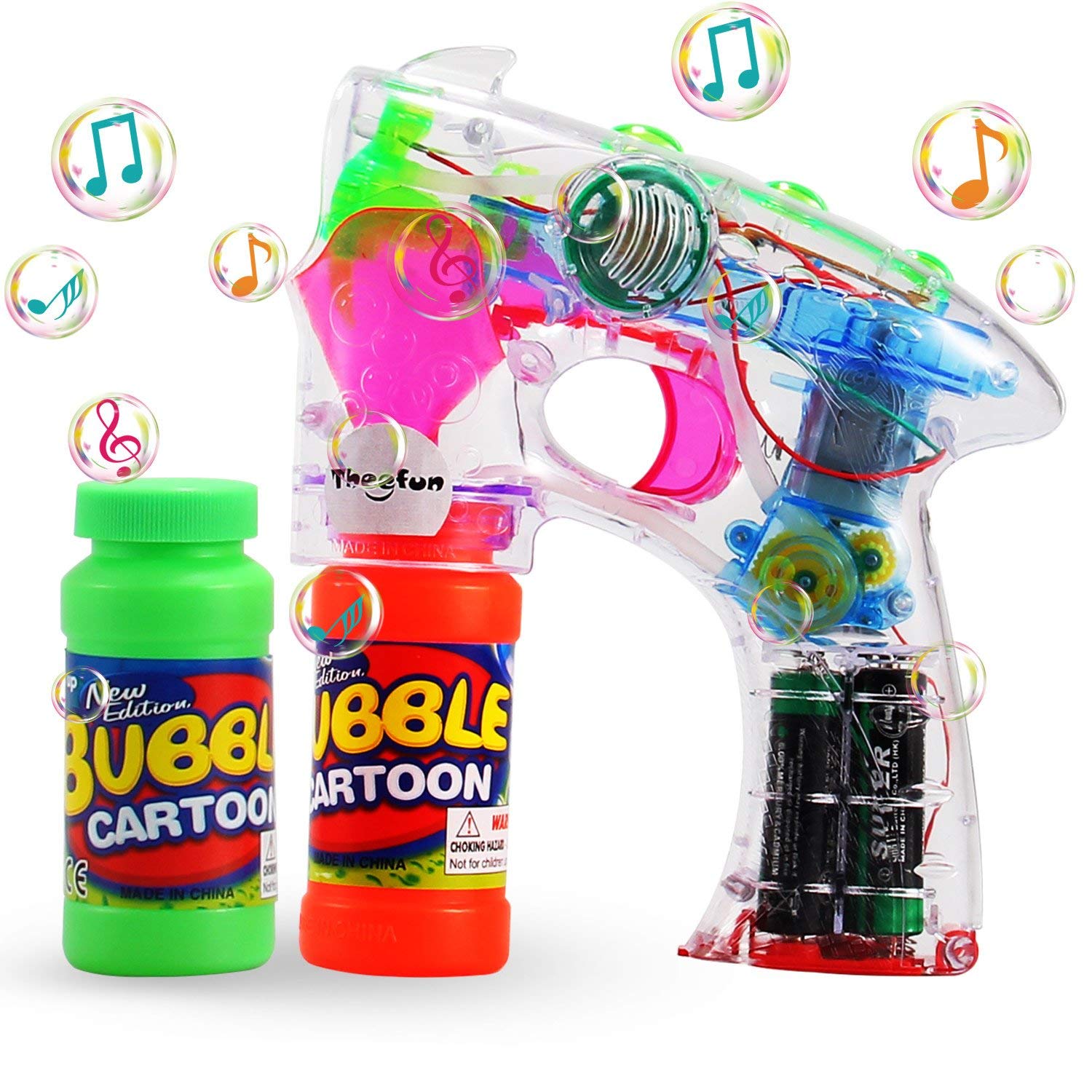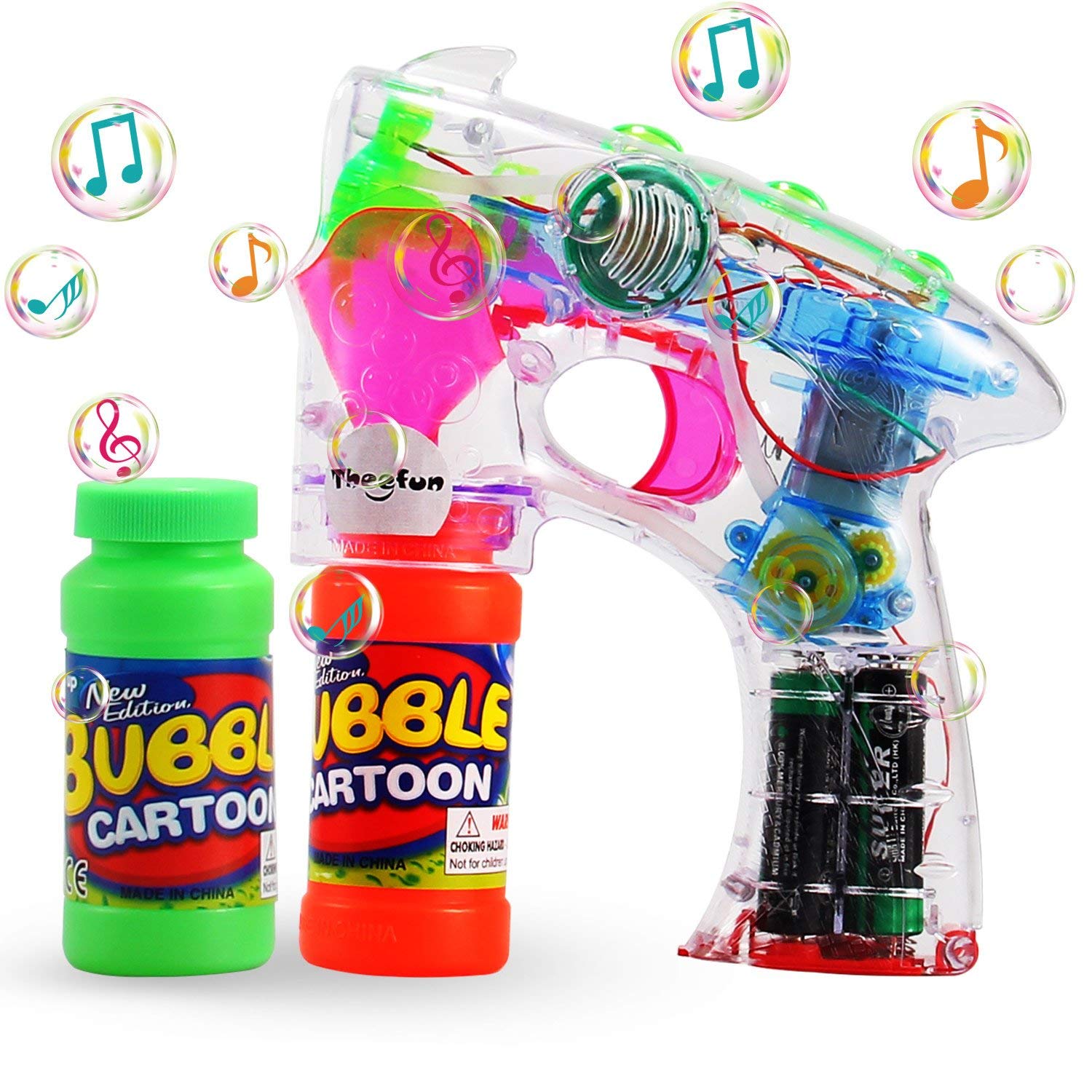 Transparent Bubble Gun Shooter
with LED Lights,Sound Effect,Batteries, and Extra Bottle Refill (Color Random)
Highlights && Specs
-
Highlights
TheeFun Transparent Bubble Gun Shooter Blower Machine with LED Lights,Sound Effect,Batteries, and Extra Bottle Refill

Ready to go bubble bonkers? Get ready to aim, point, and fire out hours of summer fun. The Theefun Bubble Gun sprays out buckets of awesome, multi-colored bubbles to

flashing lights and cool sound effects. Other kids may have bubble mix, but no one can shoot out soapy madness quite like the Theefun Bubble Gun.

Best of all? The Theefun is safe, simple, and easy to use. Just remove the bubble mix bottle cap and screw into the gun, and add 3x AA batteries for hours fun. The bubble gun

is transparent, non-toxic and child-friendly, perfect for birthday parties, presents, and water fights.



Specs
Package Contents
1 x Theefun Bubble Gun
2 x Bubble Solution ( Bottles Color Random)
3 x 1.5V AA Size Batteries (Included)
Notes:
Bubbles will begin to shoot in 5 seconds when the trigger is pulled and held.
Hold the bubble shooter upright at all times. Bubble solution may leak if the bubble gun is tilted more than 30 degrees from upright
Reviews
-
Love it, no more slimy fingers and short breath!

I have kids who love bubbles and this bubble gun makes it SO much easier to accommodate their bubble love. It's easy to use and works great, I was very impressed at he amount of bubbles that came out per second.

My only issue is that it kinda has an obnoxious sound that it makes like a laser gun that I wish I could turn off, but still love it even with that.

Five Stars

Kids absolutely love it

Too loud!!!!

We just got this today and my son loves it. But the sound effects are way too loud!!! I wish there was a way to turn off the sound. Because if the sound I'm deducting 3 stars for parent sanity.

and my kids enjoy it. It does light up

Works well, and my kids enjoy it. It does light up, and it is more visible in darker areas.

If you want bubbles galore this will do the job.

My daughter loves this and I can't keep enough bubbles around for her! If I had to say anything bad about it m, it would be that I can't turn off the sounds . lol that's just me hearing it all afternoon though . All and all this is a lot of fun for the kids and the dog loves it too.

Bought two, one failed quickly. Seller unresponsive.

Bought two of these - one failed quickly.

Awesome bubble gun, if it works properly. Returning 1 that failed b/c the trigger stopped working. Hoping the other one lasts longer... Contacted selling thru Amazon, zero response.

Buy at your own risk.

Not worth the money.

Broke before I got to use an ½ bottle. Very dissapointed.

Annoying sound

This thing does not blow bubbles without an extreamly loud annoying siren sound! I let my daughter play with it and now it doesn't work. Apparently you can't turn it on its side with out breaking it.

Update: the company sent me a replacement gun and it appears to be working much better. It has not broken yet. Changed my rating due to good customer service and the fact that it hasn't broken yet. Unfortunately still only gets 3 stars because of the annoying sounds.

Five Stars

These worked good & my daughter had a great time with it.

Alot of fun for kids outside play

Ordered 2 & one arrived broken. AOn took care if it and had a replacement in 2 days. It's a mice water gun with lights & sounds that the kids really like and it makes lots of bubbles.