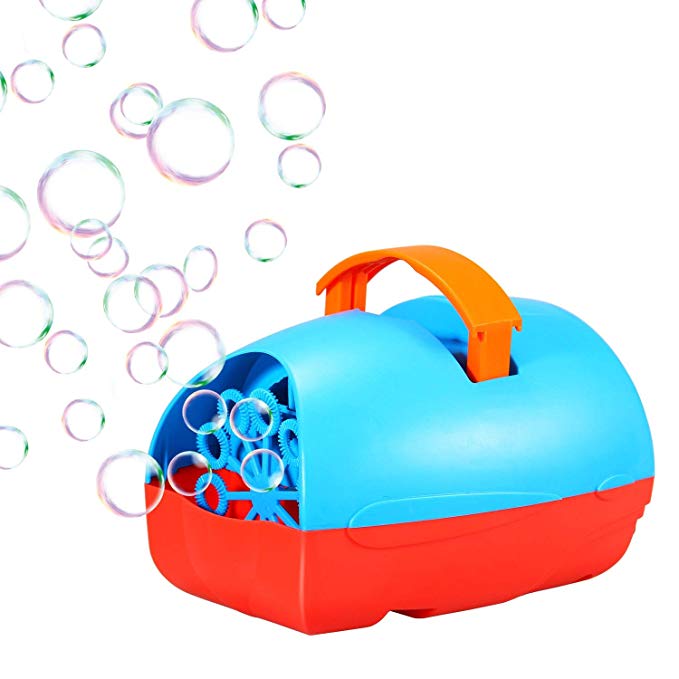 Kids Portable Automatic Bubble Machine
$19.98
Cape Cottage Playhouse™ - Red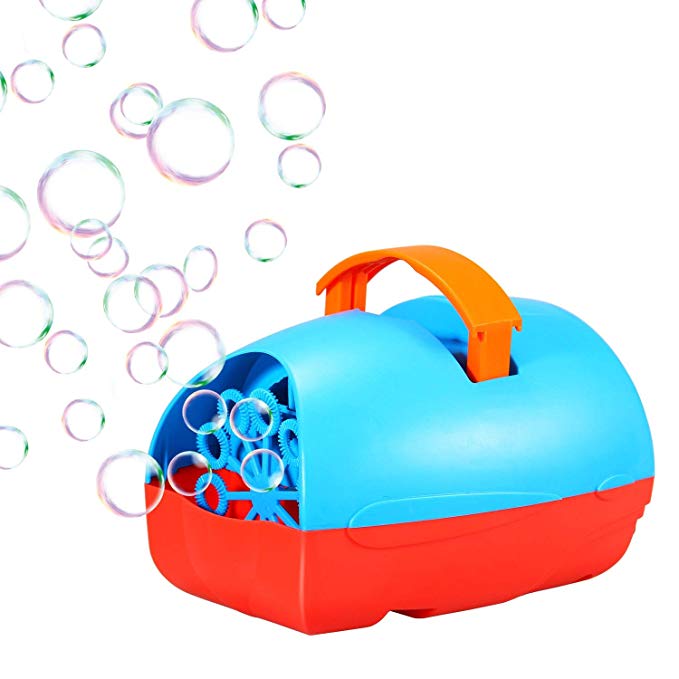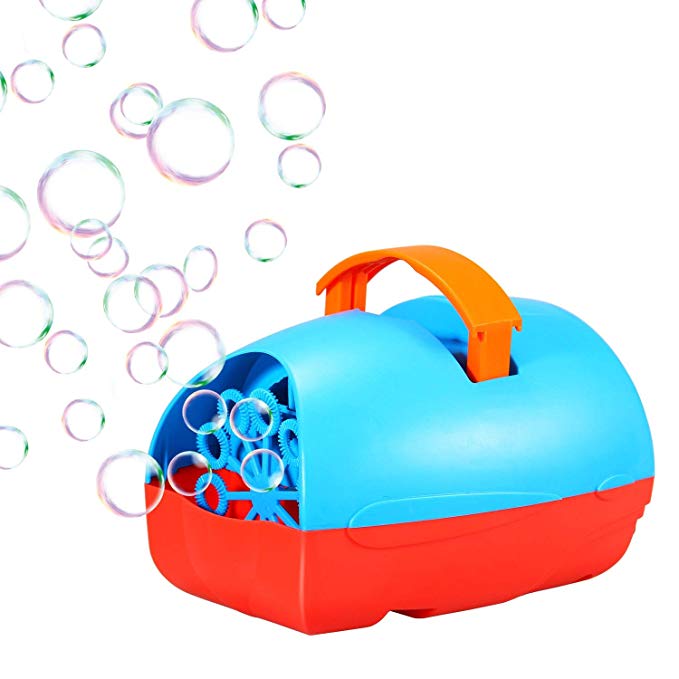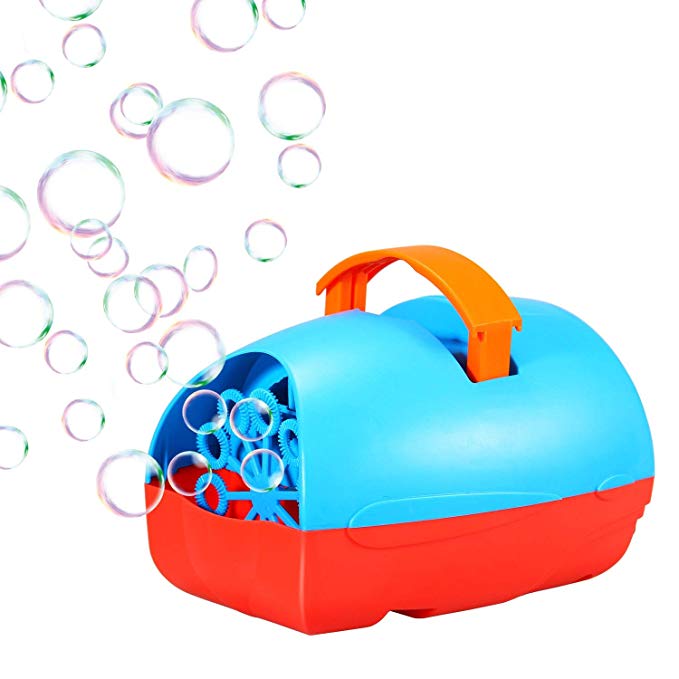 Kids Portable Automatic Bubble Machine
Plug-in or Batteries Powered Bubble Blower for Outdoor/Indoor Use - Impressive Output
Highlights && Specs
-
Highlights
Brighten your day with a blast of beautiful bubbles! Theefun Bubble Machine is just what you need to take the celebration to the next level. Fourteen spinning wands and a powerful motor can pump out a whopping 500 bubbles per minute, filling the room with festive fun. Plug it in with the included power cord for indoor use, or add 6 AA batteries (not included) for outdoor use. It's the ideal finishing touch for weddings, birthday parties, graduations, baby showers, and everything in between.

Features

- Child-friendly

- Easy to operate. Fill with a certain column of bubble liquid, plug and play.

- Retractable easy-to-grip handle

- Ideal to create dreamy atmosphere for parties, disco, gaming etc.

- Suitable for indoor and outdoor use

Note:

1.The Type of bubble liquid used can affect how many bubbles are made.

2.Do not use the device under harsh weather conditions

3.Remove any bubble residue on the machine's surface with dry cloth



Specs
Specifications
Input Voltage: 110V
Fluid Tank Capacity: Maximum 12oz
Power Supply: AC Adapter/6 Pieces of AA Batteries( Not included)
AC Adapter Cable Length : 3.9 ft
Size: 8.86*7.09*5.9 inch
Weight: 1.23 lbs
Package Contents
1 x Theefun Bubble Machine
1 x Adapter
1 x User Manual
Reviews
-
November 18, 2018

Review 5

Bubbles and more bubbles

Awesome bubbles were great consistent!

December 11, 2018

Review 5

Christmas Present

Got this for my niece for Christmas! Super happy with it.

December 15, 2018

Review 5

Great product!

Kids loved it! Can be used with cord or battery. But need to purchase 2aa batteries.

December 16, 2018

Review 4

Not the greatest with miracle bubble solution

Bubble blower is good. My sons cheaper one from target seems to blow more bubbles. Not too loud and light but works.

December 20, 2018

Review 4

Didn't like box

This was for a boy and the outside of the box has a baby displayed on the outside playing with the bubbles. The product is good

December 30, 2018

Review 4

Did its job for what i paid for it

Makes a decent amount of bubbles although its a little messy to fill with solution. Also runs out of solution fast 40min max for me.

Its great

It was wonderful for our wedding

Kind of loud, doesn't work as well as I had hoped.

I purchased this for my daughter's birthday, as she loves bubbles and our old machine wasn't really performing.
This one is ok, I suppose I need better bubble solution before really judging it but i can tell you two things so far:
It's loud.
It doesn't give off a ton of bubbles if you use regular bubble solution (I had one of the big jugs from target.)
The fan also didn't blow the bubbles very far. I kept adjusting it and moving it to get more coverage as my three kids were vying for the bubbles, but they just kind of plopped down and formed a mass under the machine. Baby was happy with it, though.

My daughter 2nd Birthday

My daughter loves the bubble machine. It was perfect for two year old party.

Bubble machiner

Leaks a little from the front when blowing bubbles. But other wise we love it!