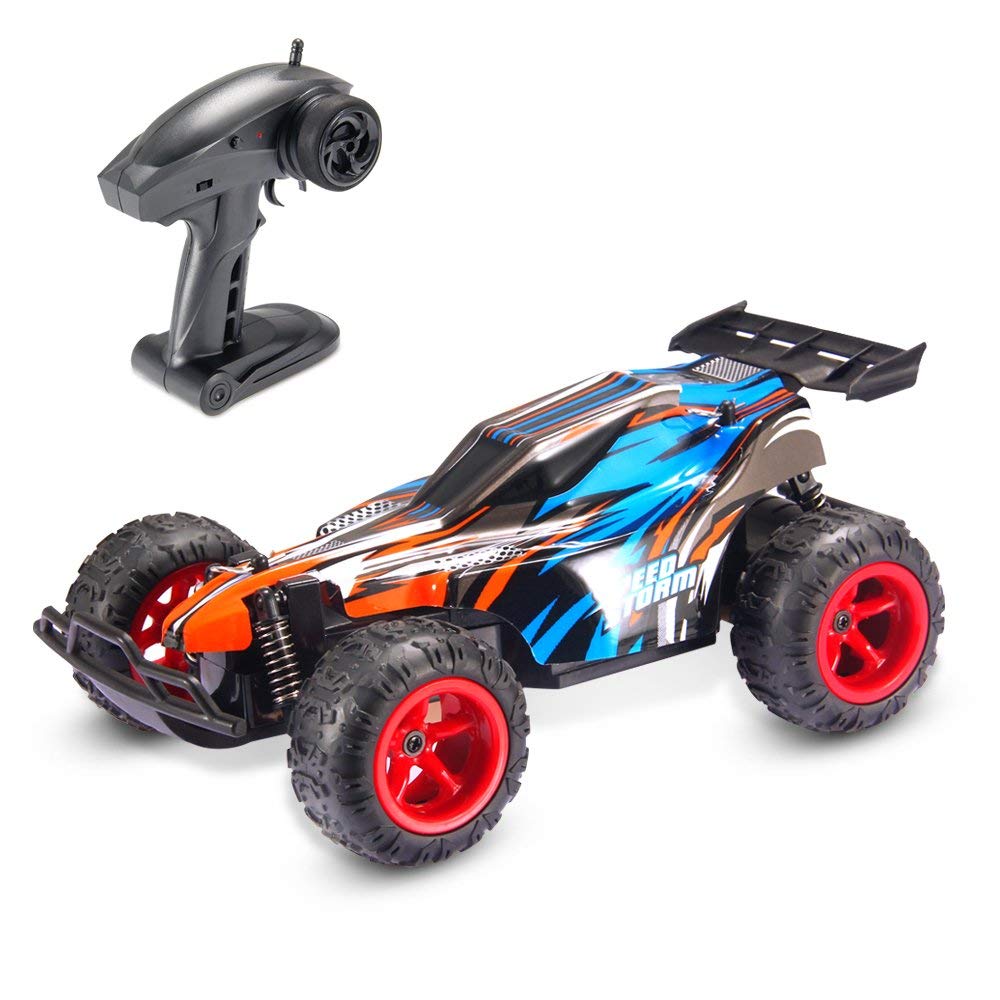 1:22 Rc Racing Car
$19.98
Cape Cottage Playhouse™ - Red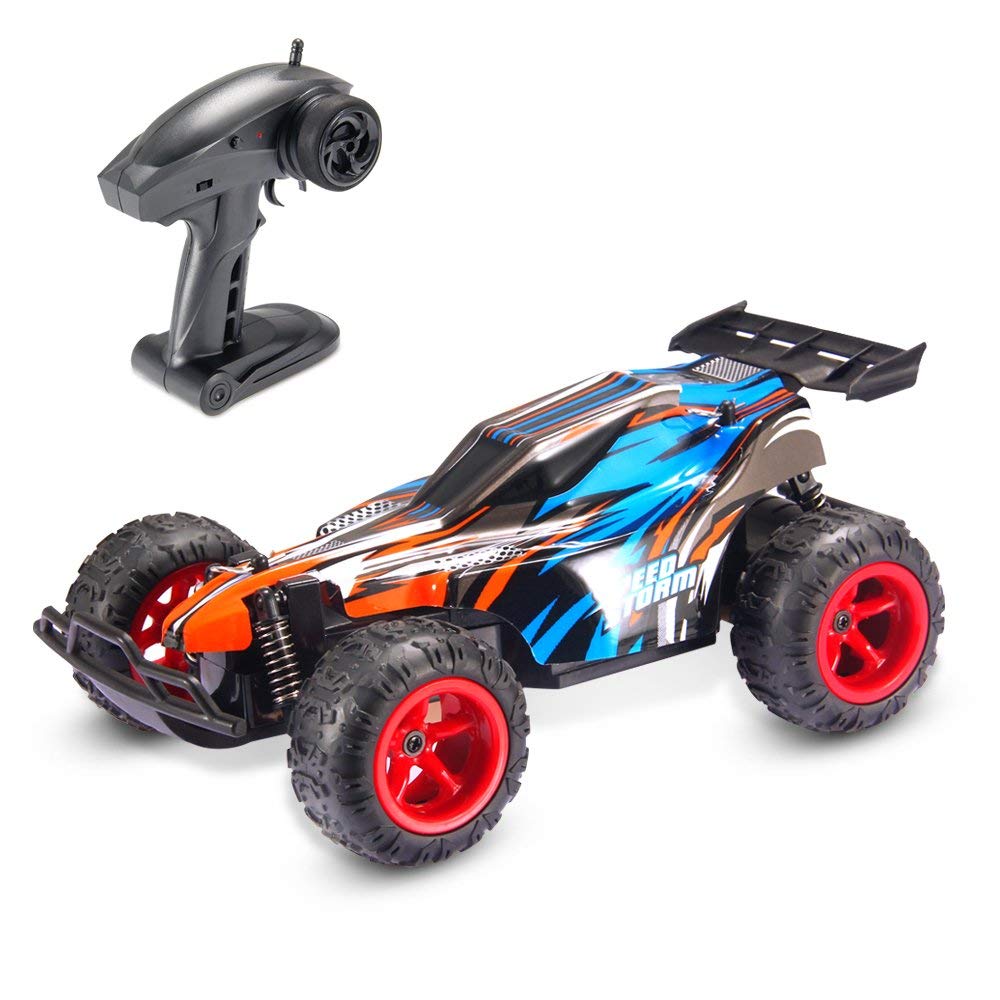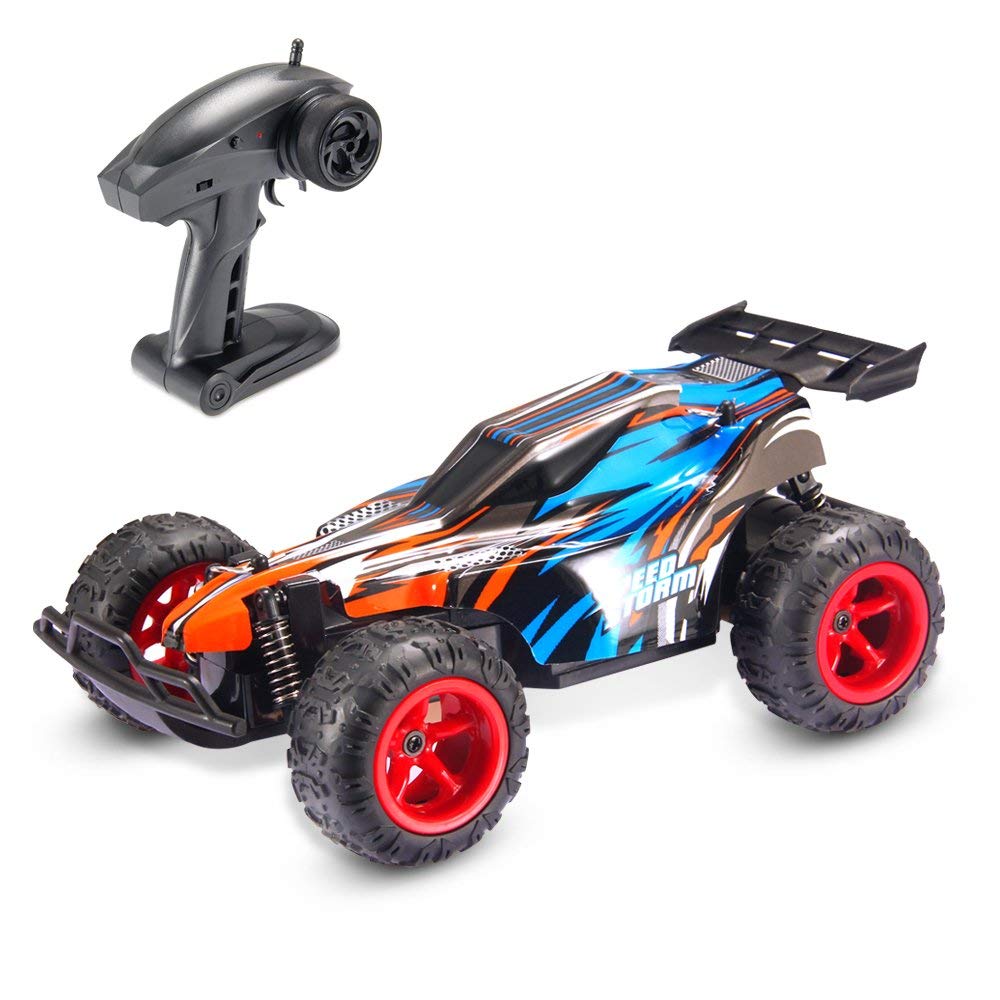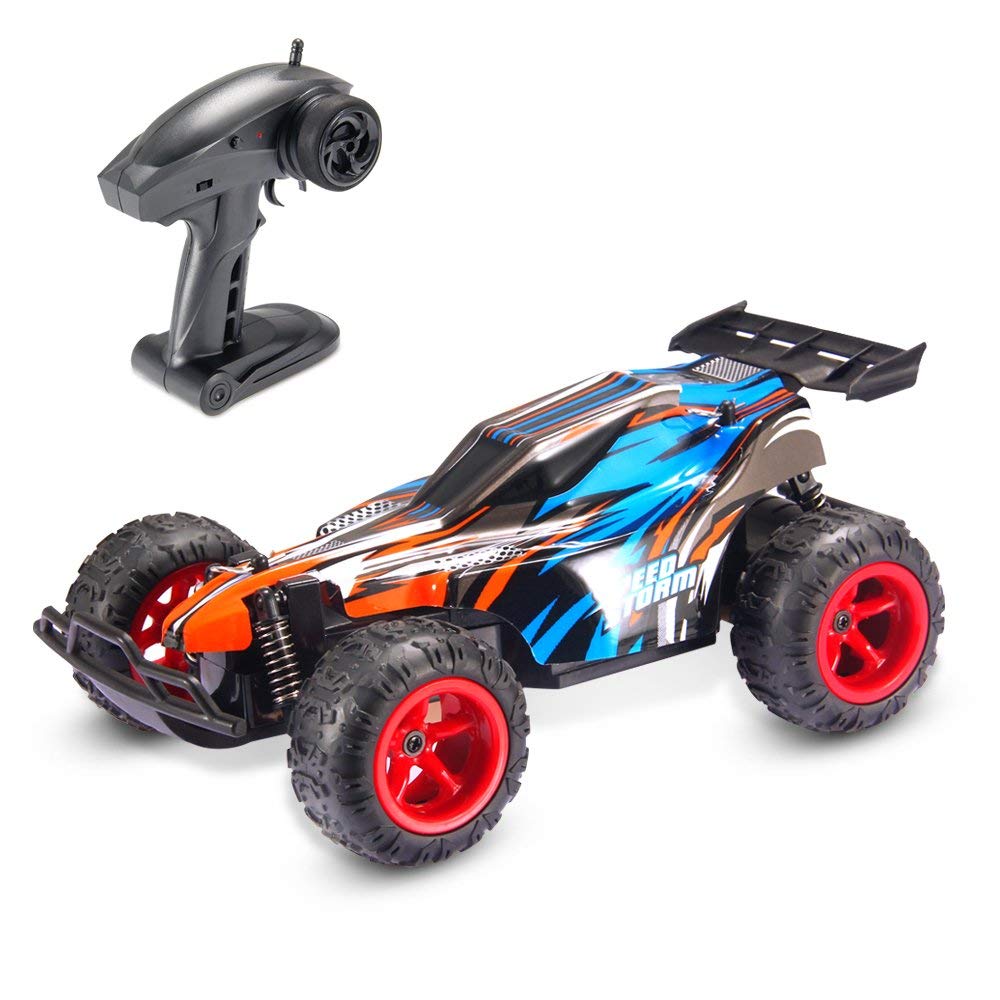 1:22 Rc Racing Car
Off-Road Trucks Electric Vehicle Buggy
Highlights && Specs
-
Highlights
Fun for Everyone: Kids and hobbyists alike will love this RC monster truck! The stylish, modern design is true to life and creates an exciting driving experience.

Unbeatable Performance: The long-lasting lithium battery allows for 15 minutes of non-stop driving per full charge! With a maximum speed of 20km/h, you can drive the car on concrete, sand, grass, and other terrain with ease.

2 Wheel Drive: This RC monster car boasts a powerful motor that provides great acceleration, high speeds, and power steering. It feels just like driving the real thing.

Long-Range RC Control: Thanks to the 30 meter connection range, you'll always be in complete control of the driving experience. The RC transmitter can also support multiple cars in close range without interference.

Rugged and Durable: A sturdy, shock-proof body and anti-skid wheels can handle it all. The articulated suspension keeps the body above obstacles at all times- you'll enjoy some fast and furious driving without damaging the car.
Specs
Specifications
Scale: 1: 22
Speed: 20km / h
Controller Distance: About 30m
Batteries of Car: 3.7V 300mAh
Charging Time: 60 minutes
Playing Time: about 15-20 minutes
Material: Plastics, ABS
Batteries of Remote Control: 2 x 1.5V AA battery (not included)
Car Dimension: 21.5*13*7 cm/ 8.46*5.12*2.75in
Car Weight: 230g(0.51lb)
Package Weight: 553.5g(1.22lb)

Package Contents
1 x RC Car
1 x Remote Controller
1 x 3.7V 300mAh Lithium Battery
1 x USB Charging Cable
1 x User Manual

Reviews
-
December 12, 2017

Review 5

This RC car was bought for my five year old ...

This RC car was bought for my five year old so for his birthday.. This Car is fast and he absolutely loves it

December 17, 2017

Review 4

The kid getting this for Christmas will love it

I bought this RC car as present for a kid for Christmas, but It looked so cool that I needed to try first before I wrapped it up, The type of controller make it fun to operate because it has a little wheel which feels like making an actual turn in a car, the turns made are very accurate. It is incredibly fast for its size, the battery lets you play a good amount of time. Great RC car.

December 30, 2017

Review 1

Ordered this for Christmas and received a cheap Sharper Image RC you can buy at Walgreens for $10.

Ordered for Christmas and received a cheap(er) remote control car you can buy at Walgreens for $10 that has no rechargeable battery pack (takes regular AA) and a flat 2 toggle remote.

Nice quiet car but battery doesn't last long

The Theefun 1:22 2.4 GHz Remote Control Car Off-Road Trucks Electric Vehicle Buggy is a nice size. The car runs very quiet and hardly make any noise when running. The steering is precised and front wheels turns instantly. The only downside is the battery doesn't last long. The battery only last about 10 minutes or so. I had to return mine because for some reason while playing, the circuit got burnt inside. I would buy one again if it's on sale again, but for the current price it's probably not worth it.

January 12, 2018

Review 5

Awesome birthday gift.

I bought it for my nephew on his birthday. He's now seven, so far he's so enjoy having it. Things I like about it is pretty light. The control is quite unique and easy to operate. I wish the battery would last longer, but that's just my idea. The battery compartment is large, it has plenty of room to add another battery in there. Over all, it's a great fun.

January 18, 2018

Review 2

the battery is joke in this car. it won't ...

the battery is joke in this car. it won't last for 20 min, my son doesn't want to play with it.

January 25, 2018

Review 5

great little remote control car

great little remote control car! I love that it is rechargeable so I don't keep running through batteries. so far, no issues or problems!

February 13, 2018

Review 1

Battery problem

Battery not recharging, therefore it's not working and my son is disappointed.

This product stopped working after 2 days. It won't ...

This product stopped working after 2 days. It won't take a charge anymore, and has been sitting on the shelf for the past few weeks. Very disappointing.

He likes it

This is the gift for my little boy. When I opened the package, it looks like the exactly what I saw on the amazon. I'm so happy he likes it!!!