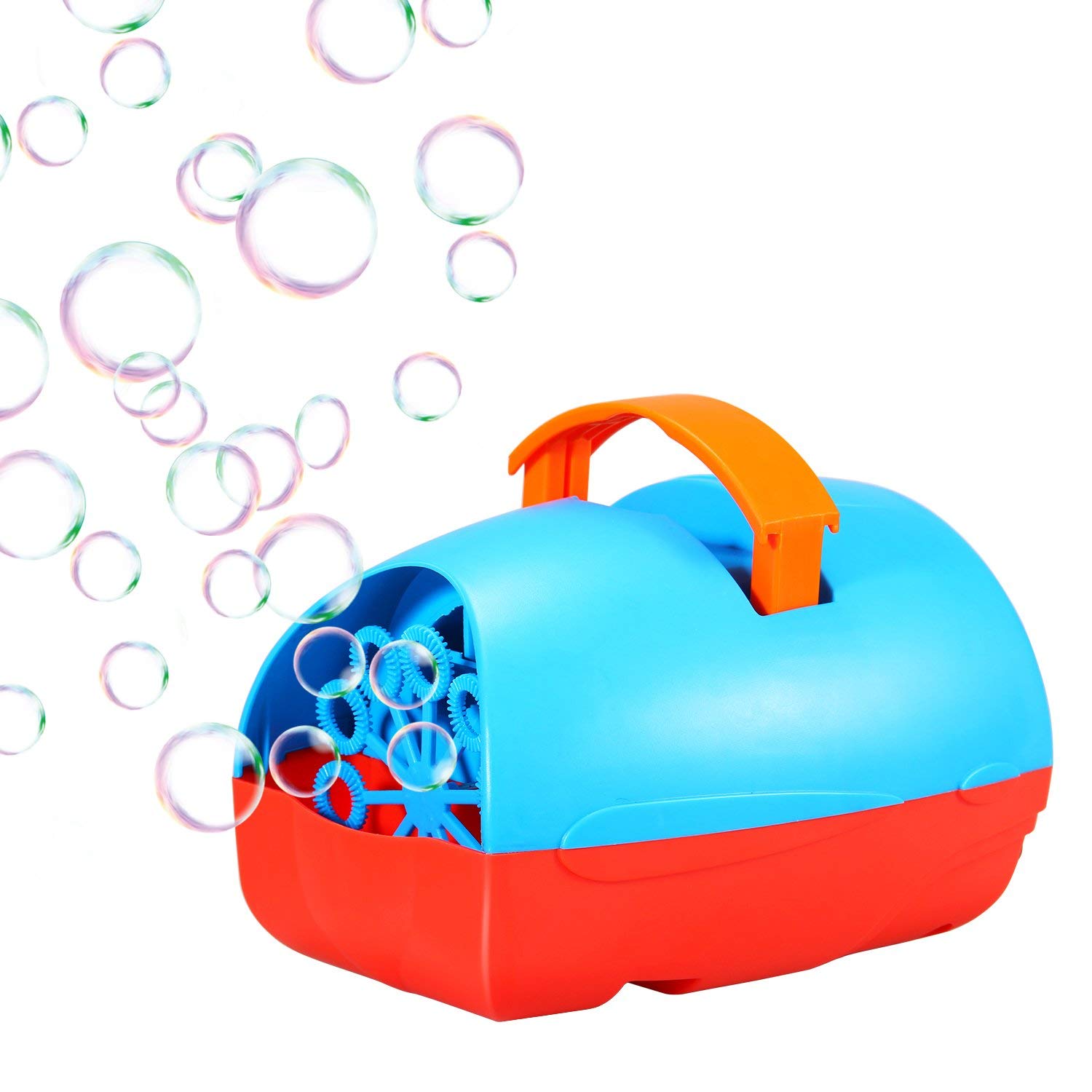 Kids Automatic Bubble Blower
$14.99
Cape Cottage Playhouse™ - Red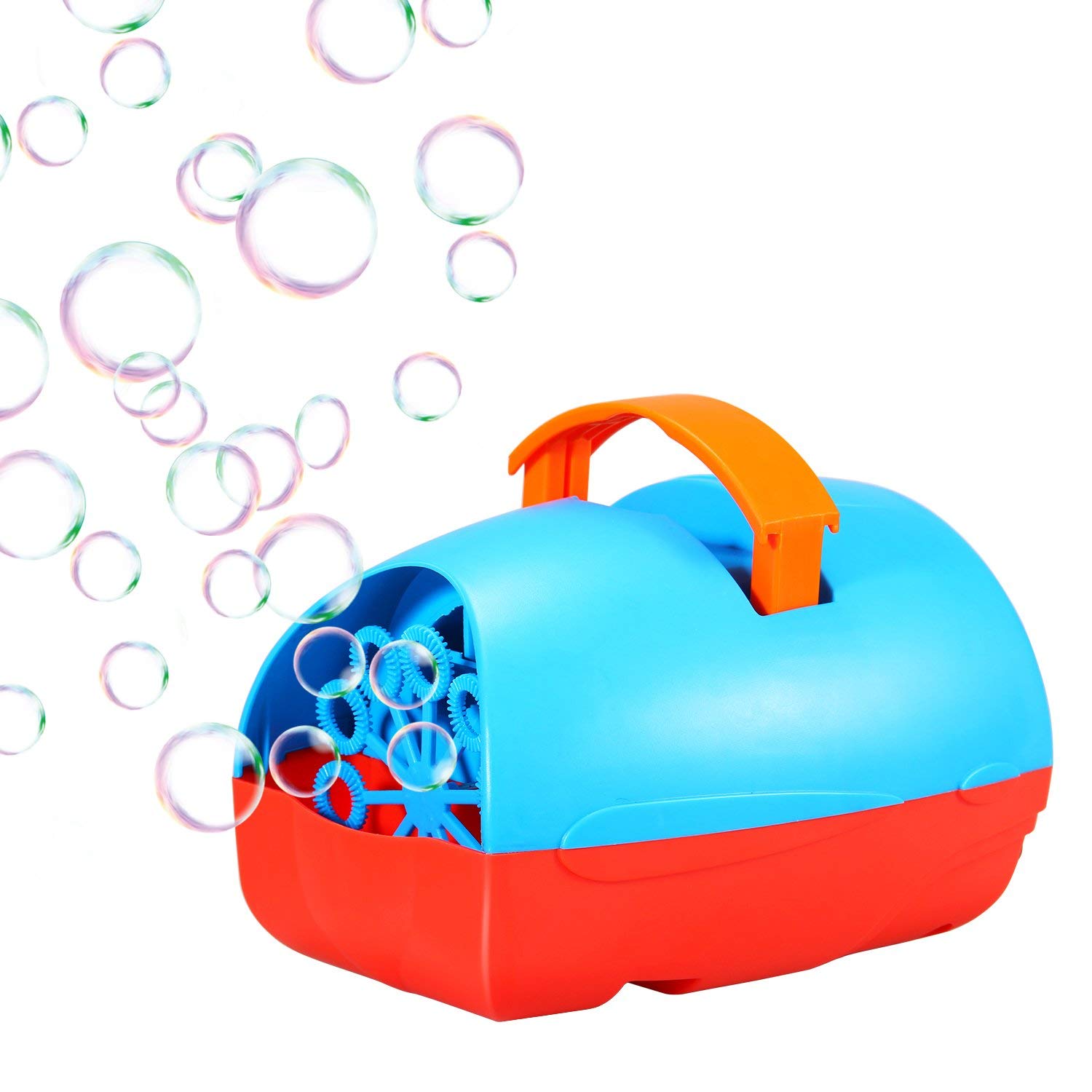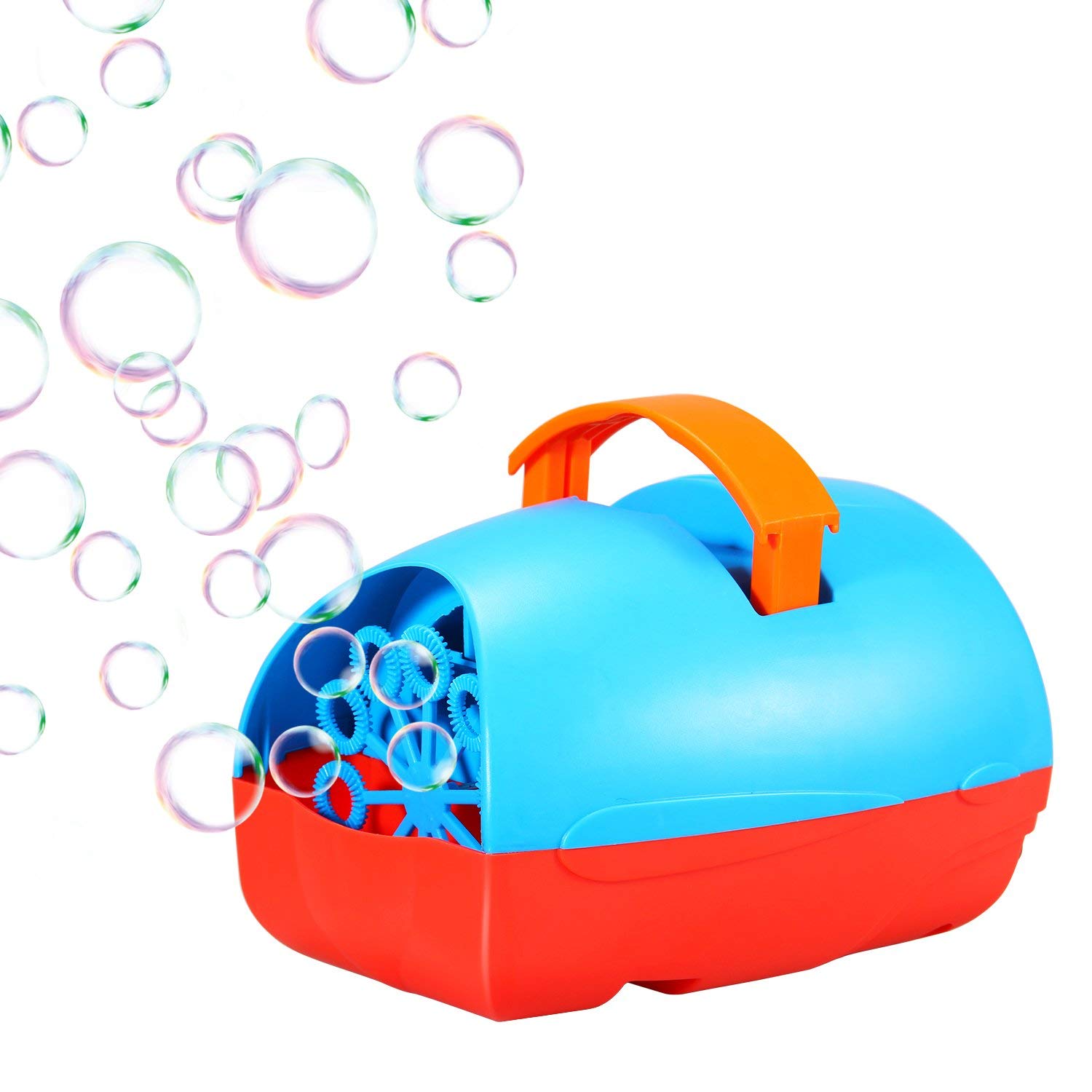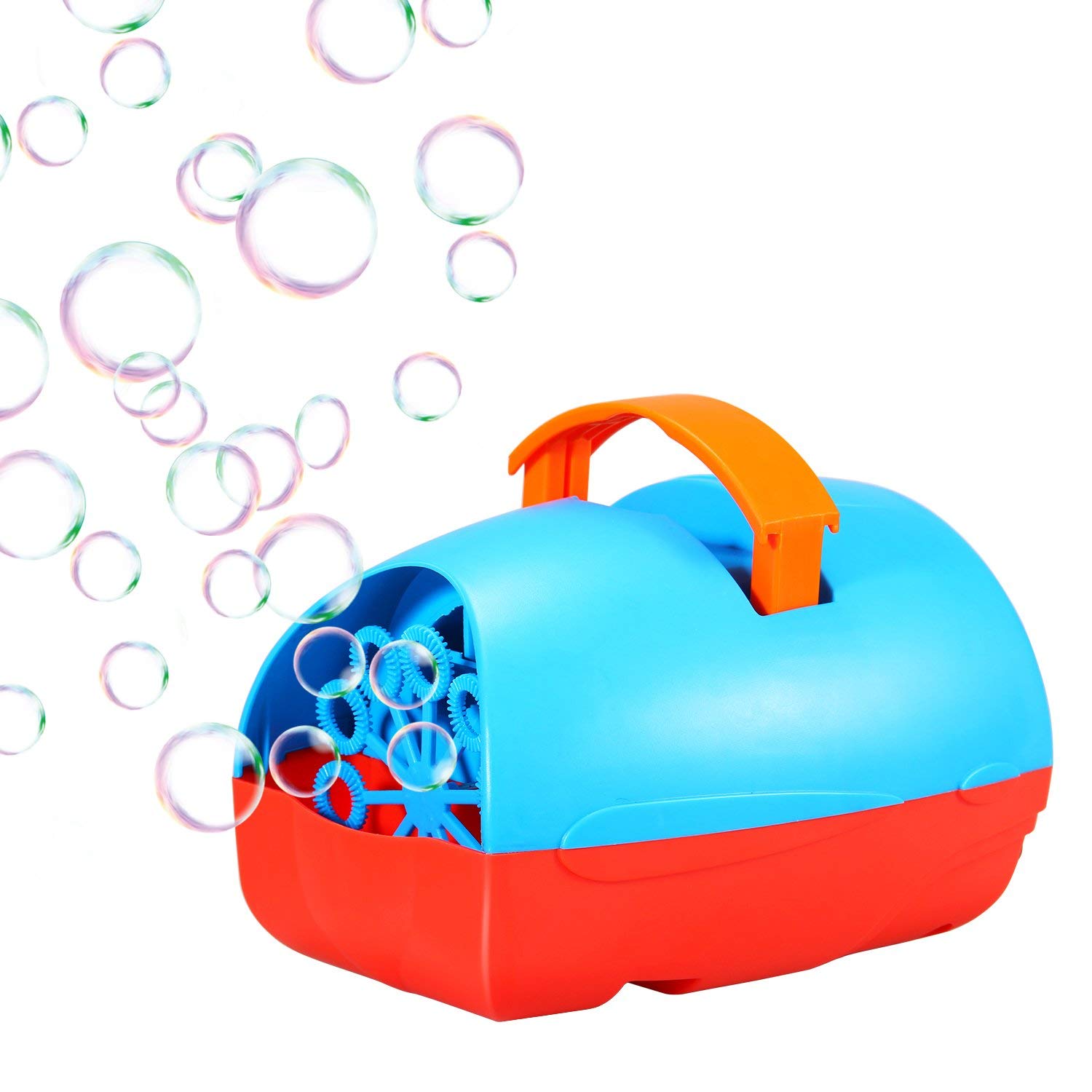 Kids Automatic Bubble Blower
USB or Battery Operated- Impressive Output Maker
Highlights && Specs
-
Highlights



Bubble Machine for Kids, Theefun Automatic Bubble Blower Durable Bubble Maker, USB or Battery Operated, Over 500 Bubbles Per Minute

Theefun Bubble Machine
Theefun Bubble Machine with high output produces lots of magical bubbles in the air. It is ideal for indoor or outdoor, stage productions or commercial use.It produces bubbles non-stop and it is a perfect compliment for birthday and holiday parties, picnics, BBQs, weddings, and many other types of get-togethers.

Features
Child-friendly
Easy to operate. Fill with a certain column of bubble liquid, plugand play.
Convenient power supply with USB charging cable and 2 C batteries (not included)
Retractable easy-to-grip handle
Colorful and lightweight plastic exterior
Ideal to createdreamy atmosphere for parties, disco, gaming etc.
Suitable for indoor and outdoor use



Specs
Specifications
Input Voltage: DC 5V
Fluid Tank Capacity: Maximum 10oz
Power Supply: USB Charging Cable/2 pieces of C Batteries (not included)
Note:please use alkaline batteries
USB Cable Length: 1.5m
Size:8.8*7.09*5.9inch
Weight: 1.23lbs


Package Contents
1 * Theefun Bubble Machine
1 * USB Charging Cable
1 * User Manual
Reviews
-
November 17, 2017

Review 5

My kids love it.

Product shipped very fast. My kids love it.

December 3, 2017

Review 5

Fantastic toy!

This is a fantastic toy for kids to keep them busy.They super love this!!

December 26, 2017

Review 5

Great for party

It's a lovely gift for the kids . Great for party. The kids enjoy that so much.

December 30, 2017

Review 5

Super fun and it was a huge hit for my ...

Super fun and it was a huge hit for my daughter. She even wanted to hold it just like when she really like a toy. The only thing is the bubble solution runs out fast. But we bought gallon bubble juice, it would take a while.

Four Stars

It does the job. Wish we could adjust spin speed, but nbd.

January 10, 2018

Review 4

Fun for the kids

Blows tons of bubbles, just a little louder than expected. The kids love it.

January 17, 2018

Review 5

WILL NOT LAST EDIT: manufacturer will happily replace for free!

2 Stars because it worked for a few months. Now it doesn't work anymore. Seems that the fan doesn't push enough air anymore to make bubbles. Very cheaply made. It worked well for a while. But it will not last

EDIT: because of this review, the company reached out to me and sent me a replacement bubble machine at no cost! Haven't use it yet, but it's great to see them care about their customers ??

Edit x2: back in business. Thanks.

January 27, 2018

Review 5

Simply NO

UPDATE
I am thankful to the sellers for reaching out to me and solving my problem. I was shipped another machine for my grandson. Our works so much better and he loves it. The customer service was awesome and appreciated!

Never worked properly. Doesn't blow as many bibles as described

February 8, 2018

Review 5

USB Power very Handy

We've only used it once but we are very impressed with how long the bubbles last I the machine! The kids love it and I love that it can be powered by a USB power pack.