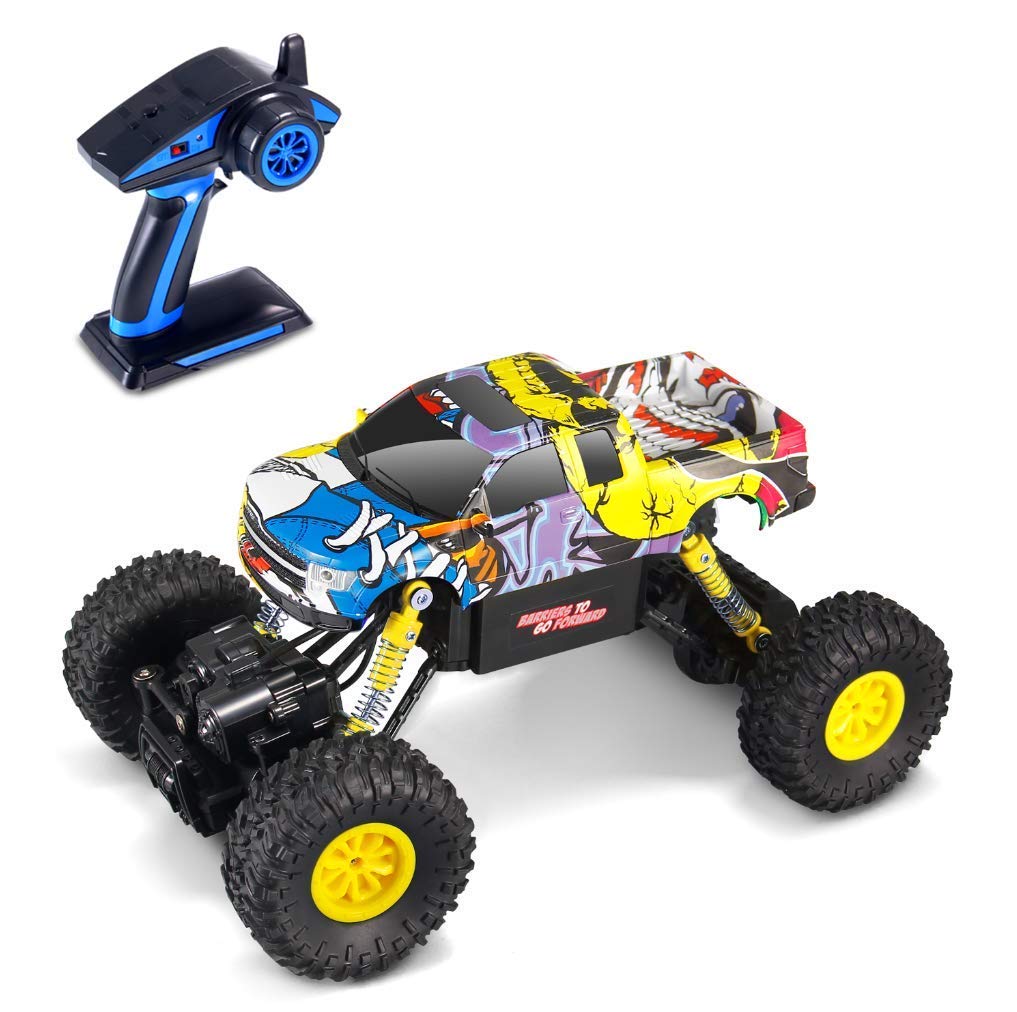 1:16 Graffiti Rock Crawler
$31.99
Cape Cottage Playhouse™ - Red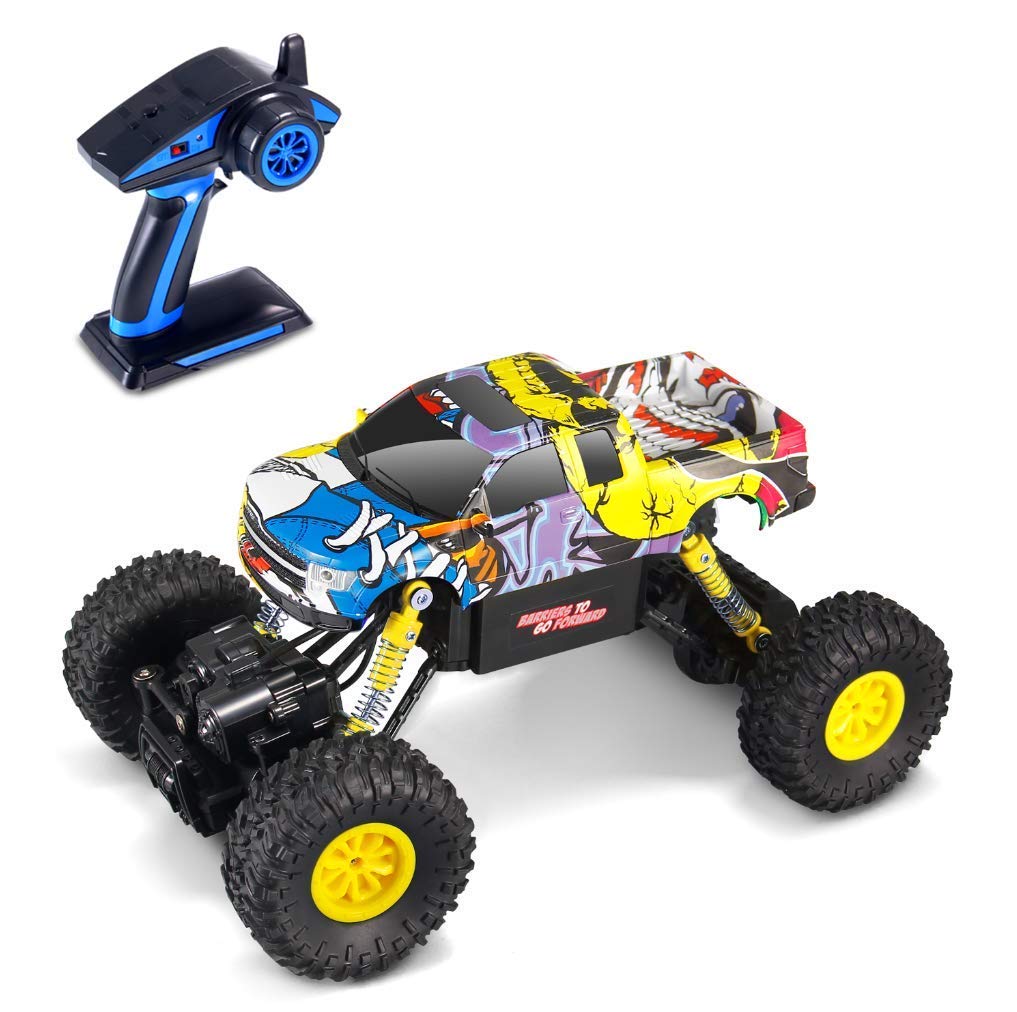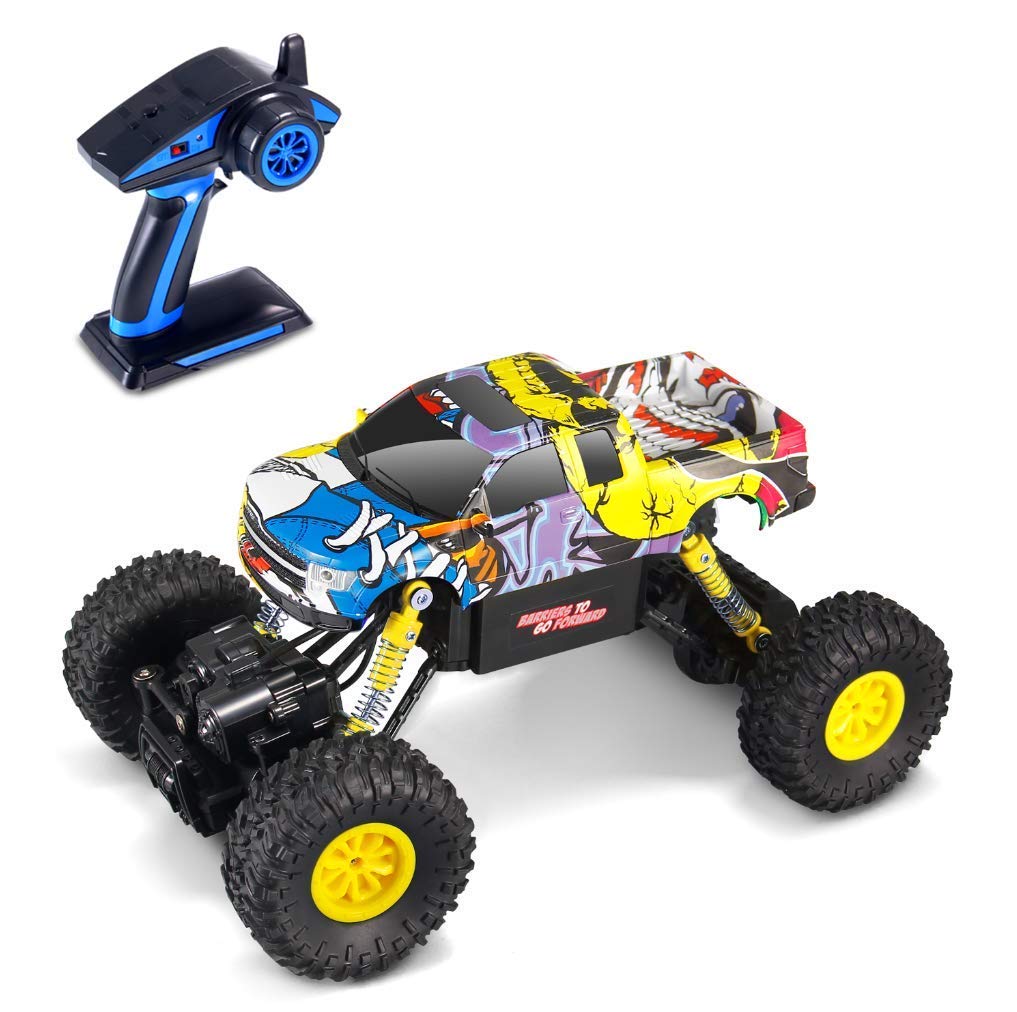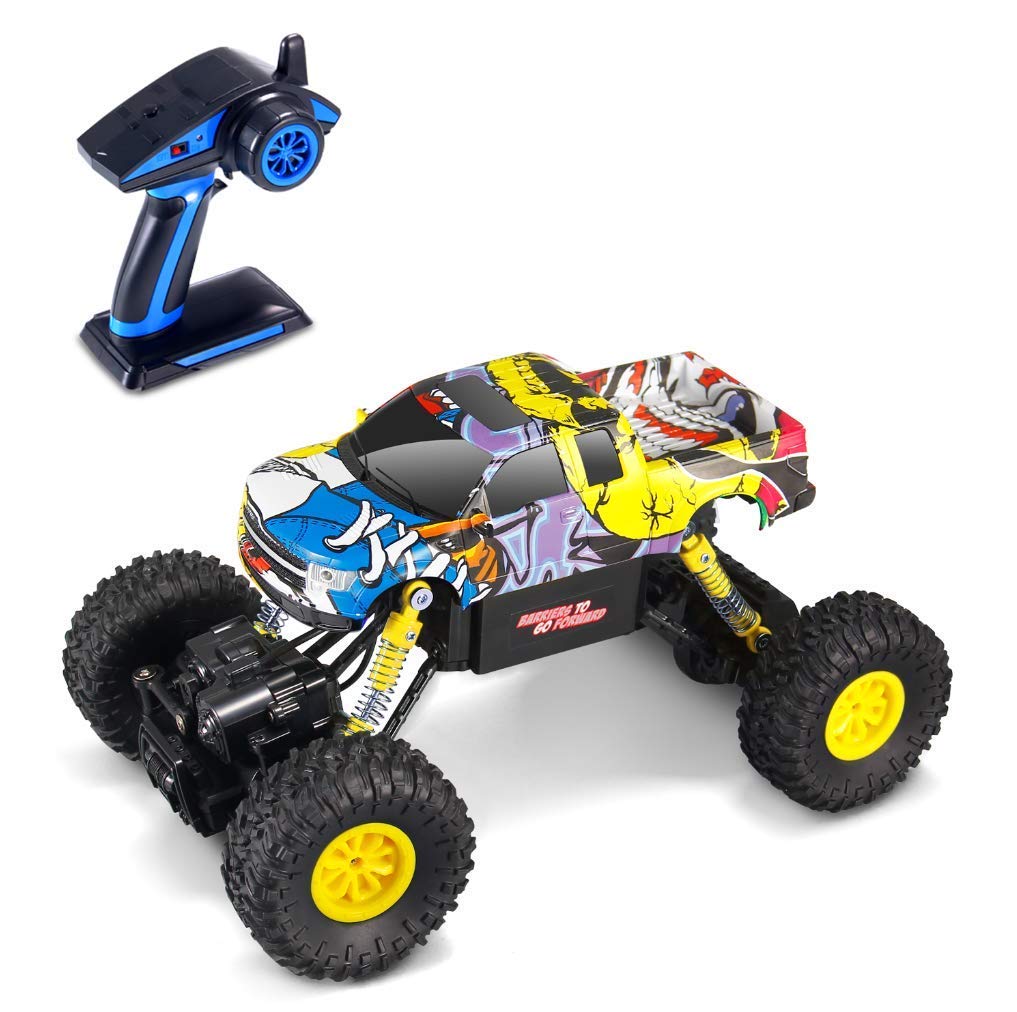 1:16 Graffiti Rock Crawler
with Lights Dual Motors Rechargeable 1:16 Scale Monster Truck Off-Road RC Car (Vary in Doodle Style)
Highlights && Specs
-
Highlights
Children like cars, which is already well known in nature. Similarly, children like doodle by nature. So that is why we have created a combination of cars and doodle -- Theefun RC Graffiti Truck, with super-cool RC car and colorful doodle patterns, is designed to make your child happy and cheerful.

Children will have a blast driving this awesome car around. With the ready-to-go remote, you can drive forward, backward, and left and right. You'll be able to try some cool tricks. The speed is not too fast but the fun is irreplaceable. With a little bit of practice and within a short time, kids will be able to execute cool driving tricks. If you want to take it off road, its durable frame and anti-slip tires are suitable for all sorts of terrain such as sand, grass, and mud.

Got some friends with RC cars? Invite them over for a race! Advanced RC technology can handle multiple cars in close range without interference. It's the perfect addition to your RC arsenal.

Note: Please charge the device before use



Specs
Package Contents
1 x Theefun RC doodle Car ( The truck may vary in doodle/Graffiti style)
1 x Remote Controller
1 x USB Charging Cable
1 x 4.8V/700mAh Rechargeable Battery Pack
1 x User Manual
Reviews
-
December 12, 2017

Review 5

This car is wonderful!!

This car is wonderful!!! It totally fits the description. It is really big. The kids are happy, I am happy. My two boys are fighting for it. I am thinking to buy another one so that they each have their own. It came fast. Really like it!

December 14, 2017

Review 5

Does backflips! Awesome toy!

 Bought this for kids Christmas present, but when they went to bed, Dad had to open it up and try it out before Christmas! Haha. I love this thing!!! Great quality, and once it's charged up...its fast and is a blast to run into walls and watch it flip over! Perfect for kids!! Highly highly recommend!!!

December 15, 2017

Review 5

High quality RC

I'm impressed about the quality of this rc. As the name suggests, it crawles to small elevated areas wihout a problem. When it couldn't do it, it falls but does not break into pieces. I get to play long minutes with its fully charged battery. I recommend it to rc enthusiasts or hobbyists.

December 24, 2017

Review 4

Great first rc truck

I would have given 5 stars but it came with absolutely no information about how long to charge the battery. Other than that it's a great first rc truck.

December 26, 2017

Review 1

Poorly built. Broke Christmas day.

Didn't even make it past Christmas day. Front steering motor broke, now it won't steer.
Wish someone would make something that wasn't a piece of crap.
Wasted $80 and my kid is upset.
Makes me very mad.
Will make sure to tell all my friends how crappy this is.

December 27, 2017

Review 2

Do not by more than 1.

It seems to work just fine. Purchased 2 of these in different colors and you cannot run them at the same time. Have to send one back because the kids cannot play at the same time. They should allow a way to change the frequency on the remotes or trucks.

Walking down the street to retrieve the truck is even less fun than it sounds

Fairly underwhelmed with this purchase made for our 5 year old. It worked well for almost all of Christmas morning then wouldn't turn. Walking down the street to retrieve the truck is even less fun than it sounds. For its short life, it handled driving in the grass fairly well and did fine in the street.

January 20, 2018

Review 4

Nice and fast

Nice and fast, can't wait to use it outside. Plastic is a little cheap though. My son broke the front bumper running into drywall.

February 12, 2018

Review 5

Rugged and Tough!!!

This is one tough truck. My 85 pound Labrador Retriever tackles it every time he gets a chance. It has withstood his continued attacks.

February 15, 2018

Review 5

Complete success.

Bought 3, all work like a charm. Kids and adults love them, we have people fighting over them!