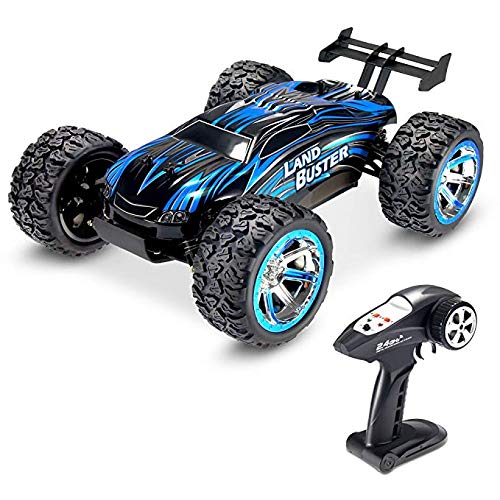 1:12 High Speed Monster Truck
$49.99
Cape Cottage Playhouse™ - Red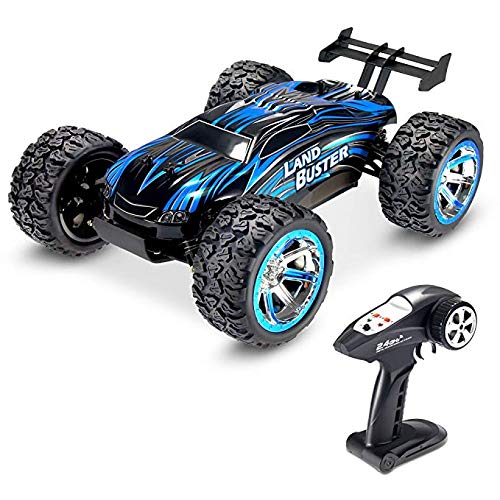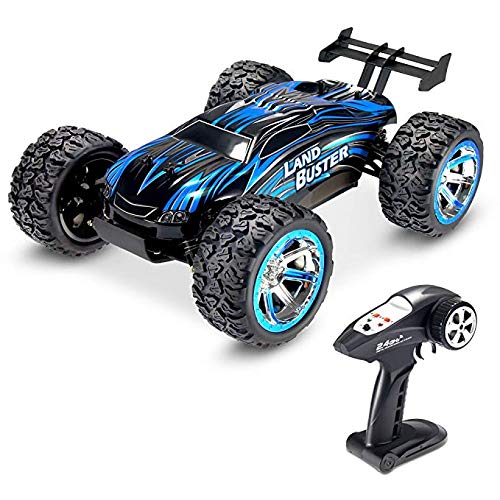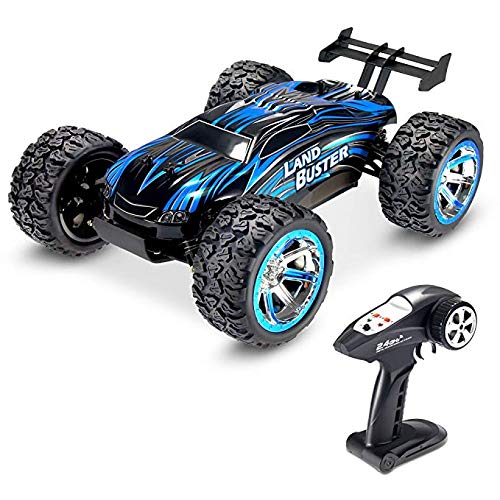 1:12 High Speed Monster Truck
High Speed Electric Remote Control Off Road Monster Truck
Highlights && Specs
-
Highlights
Unbeatable speed: The powerful 390 high speed motor goes up to a max speed of 20MPH, giving you the ultimate adrenaline rush while driving this beast of a 1:12 scale off-road 4WD high speed RC.

Durable: Make from high-quality plastic and anti-explosion PVC shell, the solid housing boasts superb sturdiness that protects the off-road vehicle from the rough ride, and lengthens its playing life

High Performance: Built with a steel chassis shaft structure, premium anti-skid wheels, high premium ball bearings that withstands any intense rough roads, and an independently stimulated shockproof system that reduces impact on unsteady drives.

Heavy Duty Wheels: The durable and well-designed tires spikes and wheels keeps the ride steady even at high speeds, and has spring suspension that allows the motor to run smoothly

100M Control Perimeter: The remote control's 2.4GHz technology broadens the control width to a wide 100 meters range, and keeps a steady connection with the car, even when it's in race mode with multiple RC vehicles in the same area.
Specs
Package contents:

1 * 1:12 Monster Truck
1 * 2.4GHz Transmitter(Battery not included)
1 * 7.4V/1500mAh Rechargable Battery
1 * USB Charging Cable
1 * Car Empennage
1 * User Manual

Reviews
-
December 14, 2018

Review 5

Powerful truck

This is very fun truck, my son had a lot of fun with the speed and power, drive it and control it. Cool product

December 16, 2018

Review 5

Worth to buy!

Wow super cool car. I'm so happy with the color and quality. It's a awesome Christmas gift for the kids.

December 17, 2018

Review 5

December 19, 2018

Review 5

Best Christmas gift this year.

Need some time to learn how to control the vehicle, best gift to my nephew. He likes it too much.

December 22, 2018

Review 5

great!

My kids like it very much! Good quality! They can play for a long time. They had a lot of fun.

December 24, 2018

Review 5

Powerful truck

Powerful truck. This is a Christmas gift for my boy. He can't wait until the Christmas Day. So he opened it two days earlier. The truck is so cool and very powerful. The color and the design are all my son's favorite. He spent times to explore the instruction and charged it. Only such things can attract him. Overall, 5 stars!

December 26, 2018

Review 5

Surprisingly good RC for the price

At first I was hesitant to pick this up, as the reviews seemed canned, like "This is cool!", but I got it for an Amazon lightning deal and I am glad that I did. I race hobby grade RCs at my local track and was looking for something inexpensive for my 9 year old to beat up.

Unboxing thoughts:
* Comes in the "discount" packaging, so don't expect much there
* Easy to unbox and get going
* Solid build for a toy grade RC
* Body come off with body clips, exposing motor, heat sink, esc, and steering servo - more than I expected for toy grade
* I immediately noticed Deans plug for the battery and ESC - this is hobby grade standard, which is great. BUT, it's hard for a 9 year to plug and unplug
* The battery is charged not through the Deans plug, but the white "balance" connector. Again, this is hard for a 9 year to plug and unplug until they get the hang of it. These wires are much are fragile, so take your time here.
* Controller comes with throttle and steering reverse and trim adjustments, which is great for toy grade.

Driving impression:
* Very fast for toy grade
* Scoots through gravel and tall grass without issue
* Steering - this is the only complaint I really have with the truck. It's very mushy and doesn't return to center well if going from left or right.

Overall, I couldn't be happier. My son loves it and he knows that if he takes care of it, I'll be building him his first hobby grade RC this summer.

December 28, 2018

Review 5

Great R/C vehicle!

Love this R/C Car! It's really a GREAT R/C car! The remote kinda had a small issue but I fixed it. I strongly recommend this car!